The Rise of Janet Yellen: Why the Fed Matters, and How Progressives Fought for the First Female Chair of the Federal Reserve
Session Type(s): Panel
Starts: Friday, Jul. 18 11:00 AM (Eastern)
Ends: Friday, Jul. 18 12:15 PM (Eastern)
The Federal Reserve wields great economic power; it is often said that the Chairman of the Federal Reserve is the second most powerful person in America. In 2013, a ragtag coalition came together to fight for economic justice and work on an unprecedented campaign: to influence who would become the Chair of the Federal Reserve. Now the challenge is how to work with the new leadership of the Federal Reserve to promote a progressive economic agenda. We'll look at how the successful effort to block Larry Summers and elevate Janet Yellen was different from our usual campaigns. We'll explore what made it successful and how to apply those winning strategies to other campaigns. And we'll examine why the Federal Reserve is worthy of such attention, how this victory will affect fights going forward, and forecast where Yellen's historic appointment will take the economy.
Moderator
Panelists
Lisa Donner is the Executive Director of Americans for Financial Reform.
Before this she led the Half in Ten campaign, a coalition antipoverty project; was the co-director of the Center for Working Families, where she developed and promoted policy on fair taxes, work and family, and green jobs; organized against big banks and predatory lenders at ACORN; and was a union organizer with SEIU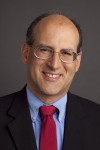 Damon A. Silvers is the Director of Policy and Special Counsel for the AFL-CIO. He joined the AFL-CIO as Associate General Counsel in 1997.
Mr. Silvers serves on a pro bono basis as a Special Assistant Attorney General for the state of New York. Mr. Silvers is also a member of the Investor Advisory Committee of the Securities and Exchange Commission, the Treasury Department's Financial Research Advisory Committee, and the Public Company Accounting Oversight Board's Investor Advisory Group.
Mr. Silvers received his J.D. with honors from Harvard Law School. He received his M.B.A. with high honors from Harvard Business School and is a Baker Scholar. Mr. Silvers is a graduate of Harvard College, summa cum laude, and has studied history at Kings College, Cambridge University.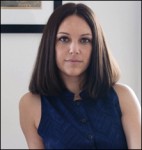 Shaunna Thomas is co-founder and Executive Director of UltraViolet, an organization fighting for gender equity and justice, from politics and policy to media and pop culture. Shaunna has had a fifteen year career in progressive organizing, building progressive infrastructure projects and winning critical policy fights at the national level.
Other sessions: Everything You Need to Know to Run a Progressive Startup You Learned at this Panel