The Corporate Takeover of Our Neighborhood Public Schools: A Detroit Case Study
Session Type(s): Panel
Starts: Friday, Jul. 18 3:00 PM (Eastern)
Ends: Friday, Jul. 18 4:15 PM (Eastern)
This session will utilize key findings and data that have been learned by observing the flawed attempts to corporatize Michigan's most vulnerable and struggling schools. It will also examine alternatives that can be adopted to set students and districts up for success.
Moderator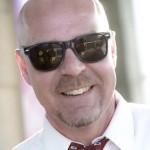 Chris Savage lives just outside of Ann Arbor, Michigan. He is the publisher and primary contributor to Eclectablog, Michigan's most popular source for state and national progressive news and opinion. His writing about education in Michigan has won national attention. Savage is also the Chair of the Washtenaw County Democratic Party and has years of experience in community organizing both political and otherwise. He is married to nationally-recognized photographer Anne Savage.
Panelists

Sherry Gay-Dagnogo, M.Ed., a native Detroiter, is a hybrid Education Advocate, and Community Organizer, with more than two decades of combined public service leadership experience working with the Detroit City Council, and Detroit Public Schools. She demonstrates an unwavering commitment to social justice, and public education with an unparalleled approach to spark change on Detroit's educational and political landscape, working with civic, faith, grassroots, and labor leadership to organize community engagement initiatives including Congressman John Conyers, Jr., Congresswoman Carolyn Cheeks Kilpatrick, Congressman Hansen Clarke, AFSCME, UAW, and the Michigan Democratic Party. Sherry has also led education projects funded by the City of Detroit, Great Start Collaborative, UCLA, and the foundation community. Her primary objective as a candidate for State Representative of Detroit's 8th District is to advance policy to transform Public Education. WSU Graduate, B.S. and M.Ed.
Tom is an Associate Professor of Curriculum Studies and Director of the Leonard Kaplan Educational Collaborative for Critical Urban Studies at Wayne State University.