Test Screen Your Video, Online Media + Social Graphics
Starts: Thursday, Jul. 17 1:00 PM (Eastern)
Ends: Thursday, Jul. 17 2:15 PM (Eastern)
It's tough to make political media that people want to tell their friends about. In a share-obsessed age where "virality" is increasingly the metric by which a piece of online media is judged, it can feel nigh-impossible to both make it good and get it seen. That's why we've assembled a room of experts who eat, live and breathe this stuff, and won't whisper to anyone a word of what happens inside the room. Got a video or graphics series you're planning for after the conference? Test-screen it here, and we'll give you our take on how to give it the best shot at spreading possible. Got something that flopped, but not sure why? We'll help you dissect what went right, what went wrong, and what you can learn for next time. We're here for you – come one, come all.
Moderator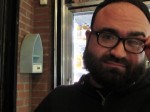 Josh Bolotsky is a veteran digital campaign strategist who helps people and movements doing vital, interesting, meaningful work.
Josh served as New Media Director of The Other 98% from 2010-2014, while also assisting various organized progressive efforts as a social media strategist for Agit-Pop Communications. Upon leaving Other 98%, he served as Digital Team Lead for the Zephyr Teachout campaign for Governor.
Since the Teachout campaign, Josh has worked as a freelance online and campaign strategy consultant for people and movements doing vital, interesting and meaningful things. His work has been featured/discussed in the New York Times, CBS News, NBC, MSNBC, CNN, The Guardian, the Washington Post, Bloomberg, USA Today, Mashable & The Nation. His writing has been published in the Huffington Post, AlterNet, and the critically acclaimed activist's tactics manual Beautiful Trouble: A Toolbox For Revolution.
He is also the proprietor of the email assistance service InboxIntervention.com.
Other sessions: Atlas Riffed: A Live-Riffing Of Atlas Shrugged Part Two
Panelists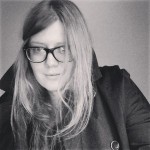 Sarah Baker has been making the internet look good since 1998, when, at the age of fifteen, she learned basic html and used MS paint to whip up some killer Alanis Morissette-themed graphics for her first website. Sarah later graduated from Temple University's Tyler School of Art where painting was her concentration, but student government was her passion. In between field and management gigs on local, borough-wide, and city-wide political campaigns, Sarah honed her graphic design skills as a freelancer in Brooklyn.
Currently, Sarah Baker is the Creative Director at the New Organizing Institute, where she spends her days making things with Adobe Creative Suite and avoiding emails.
Other sessions: It's not Photoshop's fault that no one liked your infographic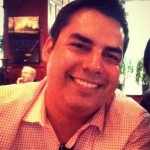 A self-taught designer and developer, Matt Ortega serves as Digital Director for the Democratic firm, New Partners. He also was a member of the Democratic National Committee digital team under Governor Howard Dean in the 2008 presidential campaign. A creative Democratic operative, his projects — like ExcitingThingsAboutTimPawlenty.com, DaysWithoutAGOPRapeMention.com, and EtchASketchMittRomney.com — have been featured in the New York Times, Los Angeles Times, National Journal, The Atlantic, CBS News, ABC News, and on NBC's Nightly News with Brian Williams, MSNBC's Hardball with Chris Matthews, and NBC's The Today Show.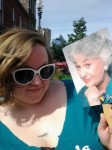 Carli is a native of New England whose work as a cake decorator in a non-union grocery store inspired her to join the labor movement. She works with AFSCME 962, building their communications program. She previously worked with UNITE HERE, where she designed and directed Someone Like Me, a campaign which called on Hyatt Hotels to add a hotel worker to its Board of Directors.