Stories from the field: Lessons from the 2013 immigration reform battle
Session Type(s): Training
Training Tag(s): Communications
Starts: Saturday, Jul. 19 11:00 AM (Eastern)
Ends: Saturday, Jul. 19 12:15 PM (Eastern)
Despite the media declaring immigration reform dead last year, the power of personal stories has revived the fight again and again, from family members affected by immigration policies being featured on news programs to children of undocumented parents confronting Speaker John Boehner. People across the country fasted for days, even weeks, to urge Congress to move on immigration reform. Hear from organizers in the movement about how they organized to make these stories spread and how you can incorporate stories from the field into your own winning campaign strategies.
Trainers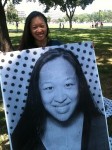 Another one of those progressive Bay Area transplants in DC. Olivia spends her life bridging local and national organizing through digital and field. She has worked on issues of immigration reform, voting rights, mass incarceration and economic justice.
Other sessions: AAPI Caucus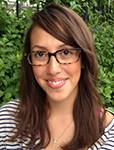 In her current role as Digital Director for Reform Immigration FOR America (RI4A), Emilia works to build the online home for the immigrant rights movement by engaging activists and supporters to win the fight for comprehensive reform that keeps families together.
Prior to RI4A, Emilia worked to empower citizen activists to use Change.org's tools and platform to successfully launch and win online campaigns. Emilia has managed grassroots field and outreach efforts for Amnesty International, Pleitez for Congress, and Obama for America.
Emilia is originally from Santa Fe, New Mexico but currently calls DC her home away from home. When she isn't working, she is exploring the city with her Beagle/Jack Russell, Topper