Starts: Saturday, Jul. 19 3:00 PM (Eastern)
Ends: Saturday, Jul. 19 4:45 PM (Eastern)
Hosted by the Northwest Progressive Institute (http://www.nwprogressive.org) come to expand your network and talk about issues facing state and local bloggers.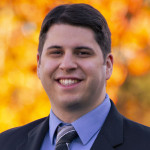 Andrew is a cybersecurity strategist, the founder and executive director of the Northwest Progressive Institute (NPI), and a member of the Washington State Democratic Central Committee. NPI's projects include Pacific NW Portal, Cascadia Advocate, In Brief, the Olympia Newsriver, and Permanent Defense.
Andrew has helped organize opposition efforts to a long list of right wing initiatives in Washington State, beginning with Tim Eyman's Initiative 776. Since 2002, his perspective has been sought by many of Washington State's best-known newspapers, television, and radio stations. Andrew is a Netroots Nation veteran, having attended every convention to date.