Ready, startup, change! Entrepreneurial mentalities for progressive change agents
Session Type(s): Training
Starts: Thursday, Jul. 17 4:45 PM (Eastern)
Ends: Thursday, Jul. 17 6:00 PM (Eastern)
You've got your cause or change-making organization and are ready to change the world. But changing the world takes money. Unfortunately the impact you have will be often be limited due to a lack of resources. How can you apply a entrepreneurial mindset and startup mentality to hit the ground running and enlist financial support for your work through social/cloud fundraising tools?
Trainers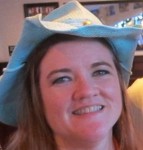 Paula as the president and principal of PB Works Solutions builds harassment and toxic workplace prevention systems that reflect your values and transform your culture. She works with nonprofits, small businesses, unions and political organizations on training, reporting and policy development to ensure objective reporting and a harassment-free environment. As the National Harassment Grievance Officer for the Democratic Socialists of America (DSA), she is building a nationwide harassment reporting and grievance program that is the first of its kind for a national political organization. Paula recently wrapped up 18 years (including eight as executive director) with Workplace Fairness, a legal nonprofit that educates workers about their legal rights in the workplace, primarily through the award-winning website www.workplacefairness.org. An employment lawyer for over 25 years, Paula has degrees from UC-Hastings College of the Law and Michigan State University's James Madison College. She volunteers at the Smithsonian's National Zoo, travels around the world to see pandas, and can't wait for NN's karaoke night and the Chairman's Pub Quiz.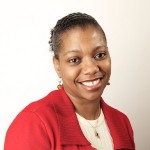 Shireen is founder of Digital Sisters/as, the first organization specifically focused on women and girls of color in technology and digital media, Shireen has been at the forefront of addressing the role that industries have played in discrimination and abuse of women. Shireen is founder of Stop Online Violence Against Women (SOVAW) (http://stoponlinevaw.com) — an initiative that collaborates with survivors, activists, organizations, lawmakers, and legislators to work together to create a safer and saner Internet culture that is inclusive of women and girls of color facing gendered and race-based threats. She is also co-founder of Human First Tech (http://humanfirst.tech ), a project cultivating technologies that center the needs of the community not just the networked individual.
Shireen has been named one of Fast Company's Most Influential Women in Technology, DC Tech Titan, DC's Top Ten most influential in Social Media, The Root 100: African-American Leaders of Excellence and GovFresh's 100+ Women in Government & Tech. She has been honored with the Social Citizen: Apps for Democracy DC, Community Technology Leader, Rising Star: Woman of Color in Technology, and Heroine in Tech awards.
Shireen was born and raised in the projects of New York City. She currently resides with her family in the Washington DC area, a city engrossed in government 2.0 politics.