Pope is Dope: How to Message Like a Gladiator and Win
Session Type(s): Panel
Starts: Saturday, Jul. 19 11:00 AM (Eastern)
Ends: Saturday, Jul. 19 12:15 PM (Eastern)
Narrative strategy and messaging aren't new to television or pop culture, but Shonda Rhimes' "Scandal" has drawn attention to the role of crisis communications and strategic messaging in Beltway politics. Olivia Pope and her team of "gladiators in suits" use crisis management to take on some of the most contentious political issues of our time like abortion, sex work, surveillance, and political corruption. In the battle for Beltway capital and influence, the tools we use to frame our issues determine which legislative policies will triumph and which will fail. Learn from real-life gladiators how to use strategic messaging, narrative strategy, and storytelling to win progressive policy change at the local, state, and national level.
Moderator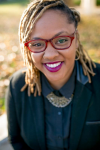 Shanelle Matthews is an award-winning political communications strategist with a decade of experience in journalism, legislative, litigation, rapid response, and campaign communications. She serves as the Director of Communications for the Black Lives Matter International Network, a network of more than 40 chapters working to rebuild the Black liberation movement and affirm the lives of all Black people. Previous to that she served as the Deputy Communications Director for the Sierra Club, leading communications strategy for Beyond Coal and worked as a strategist for the ACLU of Northern California. She believes in using communications both as a tool for social change and to win. As an alumna of Progressive Women's Voices, the Women's Media Center's premier media and leadership training program for women, Shanelle has executed her training as a spokesperson in outlets like Al Jazeera and NPR. She serves on the board of directors of the National Network of Abortion Funds and Rewire. She holds a degree in Journalism and New and Online Media from the Manship School of Mass Communications at Louisiana State University. She is a lover of cheese, Afro-jazz, and bourbon. She lives and plays in Oakland.
Panelists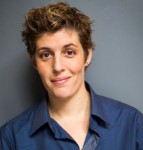 Sally Kohn is one of the leading progressive voices in America. She is currently a CNN contributor and columnist for the Daily Beast. Sally was previously a Fox News contributor, the motivation for her widely-seen TED talk, as well as a regular guest on MSNBC. Sally's writing has appeared in the Washington Post, New York Magazine, More Magazine, Reuters, USA Today, Salon, Politico, Time and many other outlets. Her work has been highlighted by outlets from the New York Times to the Colbert Report to the National Review, and Sally is ranked by Mediaite as one of the top 100 most influential television pundits in America.
Sally also works as a communications consultant, providing media and public speaking coaching as well as ghostwriting services to key leaders in nonprofits and corporations.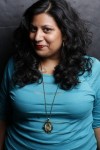 Samhita Mukhopadhyay is the Senior Editorial Director of Culture and Identities at Mic. She is the former Executive Editor of award-winning blog Feministing.com and the author of Outdated: Why Dating is Ruining Your Love Life. Her work has appeared in Al Jazeera, The Guardian, NY Magazine, Medium, Talking Points Memo and Jezebel. She is also veteran digital strategist and has led the strategy for many social justice campaigns. She is deeply passionate about feminism, entrepreneurship, technology, existential dating dilemmas and racial justice.
Other sessions: Ain't I an Organizer? How Women of Color are Central to the Future of Feminist Activism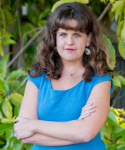 Host of the Words to Win By podcast and Principal of ASO Communications, Anat Shenker-Osorio examines why certain messages falter where others deliver. She has led research for new messaging on issues ranging from freedom to join together in union to clean energy and from immigrant rights to reforming criminal justice. Anat's original approach through priming experiments, task-based testing and online dial surveys has led to progressive electoral and policy victories across the globe.
Anat delivers her findings packed in snark at venues such as the Congressional Progressive Caucus, Centre for Australian Progress, Irish Migrant Centre, Open Society Foundations, Ford Foundation and LUSH International.
Her writing and research is profiled in The Atlantic, Boston Globe, Salon, The Guardian and Grist among others. She is the author of Don't Buy It: The Trouble with Talking Nonsense About the Economy.