Master Class: NGP VAN
Session Type(s): Training
Training Tag(s): Master Class
Starts: Thursday, Jul. 17 10:30 AM (Eastern)
Ends: Thursday, Jul. 17 11:45 AM (Eastern)
The Master Class program is focused on the specific tools that organizers use every day, and helping intermediate users become efficient, effective power users.
This Master Class focuses on harnessing the power of several new tools we've developed over the last several months that make an organizer's workflow more efficient and help improve the quality of and access to data on our platforms. We'll review the latest techniques on everything from more efficient list creation (our newest and more powerful version of Create a List), segmenting contact universes into Turf (changes to Turf cutter and Turf Management), as well as streamlined ways of quickly getting these universes into the hands of volunteers and activists (such as our improvements to the indispensable Virtual Phone Bank, including the new Open VPB, which configures a call list to be publicly available within seconds) and our widely-used MiniVAN mobile canvassing app for iOS and Android devices. We also cover how our products can be managed under a single, universal login (ActionID) and a brand new tool called VAN Relay, which improves the quality of data in volunteer, membership and organizing databases. In addition, we focus on high level administration of our integrated phone services and social organizing tool.
Trainer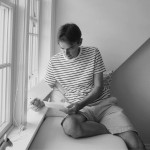 Torvic Vardamis is a Senior member of the NGP VAN support team, where he takes an active role in training and maintaining client relationships. Torvic moved to Boston from Maine in 2008 to work at Voter Activation Network.
From 2002 -2008 he held various positions at the Maine Democratic Party from Field Director to Director of Information Technology. He was part of the original 50 State Strategy. While working at NGP VAN he has performed countless trainings for their clients, including state party, union, nonprofit, and international campaigns. He has also conducted nationwide training programs for various organizations such as the DNC, Wellstone, Democratic Gain, and Netroots Nation.
He continues to use his love of politics and technology to ensure Democrats and their allies have the best technical advantage possible. He currently resides in Alexandria, VA with his wife and their cat, Chip.