Master Class: BSD Tools
Session Type(s): Training
Training Tag(s): Master Class
Starts: Friday, Jul. 18 3:00 PM (Eastern)
Ends: Friday, Jul. 18 4:15 PM (Eastern)
The Master Class program is focused on the specific tools that organizers use every day, and helping intermediate users become efficient, effective power users.
Dozens of the most important and successful digital campaigns, from Senate campaigns to Presidentials, utilize the BSD Tools to help run their digital campaigns. Attendees will hear from a BSD staff member about the powerful features they might not know about that will maximize their ability to target, personalize, and execute the digital programs they want. This session will provide helpful tips on how to use BSD Tools like BSD employees use the BSD Tools. Guests will learn about powerful features such as personalization datasets, Twig, APIs, the Graph API, and more.
Trainers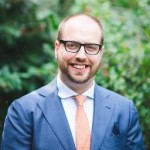 Yahel Carmon is Deputy Director of Digital Analytics for Hillary for America.
Previously, he was Director of Insight Products at Blue State Digital. There, his work includes product management, website optimization and development of custom data tools for clients as diverse as Ford, Partners in Health, Google, and Obama for America, for whom he developed their main web analytics tracking code.
In 2012, Yahel took a leave of absence from Blue State Digital to join Obama for America full-time in Chicago, serving as a Senior Digital Analyst on the Digital Analytics team. His work there on fundraising optimization contributed to the record grassroots digital fundraising effort that raised nearly $700 million online.
Other sessions: Beyond Excel: How to analyze your data in SQL