Manufacturing a Middle Class with Quality Jobs
Session Type(s): Panel
Starts: Saturday, Jul. 19 11:00 AM (Eastern)
Ends: Saturday, Jul. 19 12:15 PM (Eastern)
Rebuilding our manufacturing base is the key to building a strong economy for the future and putting millions of people back to work in good middle class jobs. Manufacturing has long been the backbone of our economy and over the past 30 years as companies have moved our factories overseas we have seen economic turmoil and an increase in the rich/poor gap. In 2013, Senate Democrats unveiled a strategy designed to kick start the manufacturing sector and create more manufacturing jobs in the United States. A manufacturing strategy for the United States is long overdue. The panel will discuss the impact this could have on income inequality and explore whether this strategy can stabilize the middle class.
Moderator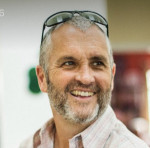 Joe is political strategist with over thirty years of experience working at both the state and federal level. He works with nonprofit organizations to design and implement communications strategies, focused mostly on immigration, LGBTQ equality, and gun violence prevention. Joe is a frequent guest host on SiriusXM Progress and, in the fall, hosts "State of the States," which delves into state legislative races around the country. In February 2009, Joe was the first blogger credentialed to attend a presidential news conference and was one of five bloggers to conduct the first-ever sit-down interview with President Obama in October 2010.
Panelists

Laura Clawson is the labor editor at Daily Kos. Previous. she was senior writer at Working America, the community affiliate of the AFL-CIO. She has a PhD in sociology from Princeton University and has taught at Dartmouth College and the Princeton Theological Seminary. She is the author of "I Belong to This Band, Hallelujah: Community, Spirituality, and Tradition among Sacred Harp Singers."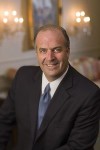 Congressman Kildee represents Michigan's Fifth Congressional District in the U.S. House of Representatives, including the people of Flint, Saginaw and Bay City.
He serves as a member of the House Financial Services Committee, as well as the House Budget Committee. Additionally, he is the freshman representative on the House Democratic Steering and Policy Committee.
Other sessions: A Fresh Perspective: Lessons From a Crazy Congress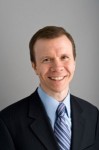 Scott Paul is Executive Director of the Alliance for American Manufacturing (AAM), a labor-business partnership established the United Steelworkers. For the past five years, Mr. Paul and AAM have worked to make American manufacturing a top-of-mind issue for voters and our national leaders.
The AAM book Manufacturing a Better Future for America (2009) and its 2010 Manufacturing Plan have provided the framework for key proposals offered by progressive manufacturing advocates in Congress, as well as the Administration.
Mr. Paul has testified before seven committees in Congress. He blogs at ManufactureThis, Huffington Post, CNBC, and Industry Week.
Prior to forming AAM, Mr. Paul worked at the AFL-CIO and served on Capitol Hill at various times from 1989 to 2001.
Mr. Paul earned a B.A. in Foreign Service and International Politics from Penn State and an M.A. with honors in Security Studies from Georgetown University's School of Foreign Service.
Durwin Royal is President of United Steelworkers Local 4134, representing more than 1,200 union members in East Texas. Born in Hughes Springs, Texas, the oldest of three with two younger sisters, Durwin lived in that small northeast Texas town until graduating high school. Next up was Kilgore Junior College for a couple of years, before beginning a six-year stint in the military with posts in Korea and at Fort Lewis Washington. Durwin left the military in 1991, but stayed in Washington State and ran his own janitorial business for two years before deciding that he wanted to raise a family back in northeast Texas. He moved back in 1993, and came to work out at the U.S. Steel Tubular Operations plant in November 1994. He's been a Steelworker now for 20 years.