Let's Get Ready to Rumble! Q&A on the 2014 Midterms
Session Type(s): Panel
Starts: Saturday, Jul. 19 11:00 AM (Eastern)
Ends: Saturday, Jul. 19 12:15 PM (Eastern)
Room: 140 AB
Before you know it, November will be upon us. Come join the editors of Daily Kos Elections for an in-depth Q&A about the 2014 midterms. There are NO presentations, NO PowerPoints, and NO speeches—just your questions (and our answers) on any race in the nation you care about. Progressives need to be well-informed about the races that matter most so we can deploy our limited resources effectively. So if you want to know more about what's going to happen this fall and what it will mean for Democrats, Republicans, and the entire country, stop in!
Moderator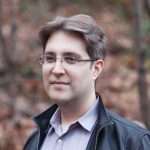 David Nir is political director of Daily Kos, the largest online progressive community in the country. He oversees the site's elections coverage and publishes its highly regarded newsletter, the Morning Digest, which covers every important competitive race around the country and goes out to over 80,000 subscribers daily. He is also responsible for the site's candidate endorsement program, which raised $8.7 million in small donations for 80 different Democrats last cycle, 50 of whom won. David is lifelong New Yorker, Democrat, and Mets fan.
Panelists
Carolyn Fiddler is Communications Director for Daily Kos and has worked in communications and state politics for the better part of a decade, most recently as the national communications director at the Democratic Legislative Campaign Committee (DLCC). She previously worked as political communications director for The Atlas Project and as a strategic communications specialist with the American Federation of Teachers after her initial stint at DLCC as communications director and a couple of years with Media Matters for America, where she was director of external affairs. Fiddler graduated Phi Beta Kappa from the University of Arkansas with a B.A. in international relations and political science, and she received her J.D. from the College of William & Mary. Prior to law school, Fiddler worked for the Democratic Party of Virginia. She's from a small town in Virginia you've never heard of, and her comic book collection is probably bigger than yours.
Arjun Jaikumar is an attorney in Boston, Massachusetts. He graduated from Northwestern University and subsequently Columbia Law School, where he was a James Kent Scholar and an articles editor for the Columbia Law Review. After law school, he served as a law clerk to two federal judges before entering private practice. Since 2007, Arjun has also served as a contributing editor at Daily Kos and Daily Kos Elections.
David Jarman was an editor at the Swing State Project (under the nom de blog Crisitunity), and is now an editor of Daily Kos Elections. He is a close poll-watcher but is especially interested in the intersection of politics, geography, and demography. In his spare time, he is co-author of several textbooks on real estate law and developer of related online courses. He lives in Seattle with his wife and two children.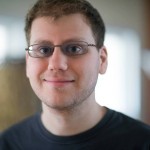 As Elections Editor at Daily Kos, Jeff is the lead writer of the Morning Digest, Daily Kos' roundup of key campaign news that gets published each weekday. Jeff is also responsible for the site's ambitious quadrennial venture to calculate the results of each presidential election for all 435 congressional districts and for the state legislative districts in all 50 states.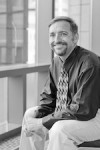 Steve Singiser has been a contributing editor at Daily Kos since 2009. Though most of his work can be found at Daily Kos Elections, he also can be read from time to time at Daily Kos Labor. Steve has been a teacher and coach in the Los Angeles area since 1997, and he makes his home there with his wife Kristina and their children Cody and Makenzie. After losing nearly 100 pounds, he developed a love for distance running, and will break into the sub-21 minute bracket in the 5K, or collapse heading in that direction.