How to organize kick-ass press events and get your campaign covered
Session Type(s): Training
Training Tag(s): Communications
Starts: Friday, Jul. 18 3:00 PM (Eastern)
Ends: Friday, Jul. 18 4:15 PM (Eastern)
Room: 330 A
Earned media can be one of the most important (free) resources on your campaign, especially when you are strapped for cash. Our exercise-based curriculum will help you learn hands-on how to plan and execute a great press event—and generate thousands of dollars in media for your campaign.
Trainers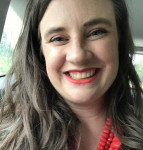 Before joining the Progressive Change Campaign Committee (BoldProgressives.org), Lacey worked on campaigns for ten years, from campaign management to fieldwork to finance reports. A self-described "training junkie," she loves spending every day strengthening the progressive movement by making sure we all have the skills we need to win. Lacey received her B.A. in Communications, with a focus on Media & Politics, from Northwestern University. She's very happy to work at an online organization that allows her to live in her home state of West Virginia, where she serves as the Vice President for the WV Young Dems.
Laura is the Press Secretary for the Progressive Change Campaign Committee, where she's built events that have been covered on shows such as Rachel Maddow, Hardball with Chris Matthews, and many more. Prior to joining the PCCC, she interned in the U.S. Senate and the British House of Commons and worked on communications and international affairs research in the nonprofit sector.