Fighting for Truth and Universal Healthcare
Session Type(s): Panel
Starts: Friday, Jul. 18 4:30 PM (Eastern)
Ends: Friday, Jul. 18 5:45 PM (Eastern)
Obamacare has finally been fully implemented, but the fight to successfully reform our healthcare system has a long way to go. Come hear detailed analysis of how we got here, what challenges we currently face, and what remains to be done.
Moderator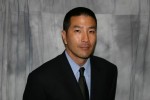 Paul Y. Song, M.D. is a board-certified radiation oncologist, biotech executive, and the Executive Chairman of the Courage Campaign, a leading California-based progressive organization made up of more than 900,000 members.
He has been a tireless advocate for universal healthcare and also serves as the co-chair for a Campaign for a Healthy California and on the board of Physicians for a National Health Program California (PNHP).
Dr. Song was named as the very first visiting fellow in the California Department of Insurance on healthcare policy for 2013.
He also serves on the boards of Liberty in North Korea and People for the American Way.
Panelist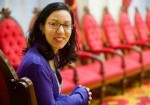 Kesha Ram won a seat in the Vermont Legislature in 2008 at the age of 22, serving as the youngest state legislator in the country at the time. She spent four terms in the Vermont House of Representatives on behalf of Burlington on the House Ways & Means Committee and as Vice Chair of the House Natural Resources & Energy Committee. She championed legislation for tribal recognition, affordable homeownership, clean water funding, green job creation, immigrant drivers licenses, fair and impartial policing, and more. In 2016, she ran for Lieutenant Governor of Vermont and became the first woman of color to earn double digits in a statewide race. Most recently, she successfully pursued a Master of Public Administration from the Harvard Kennedy School of Government. She currently serves on the boards of the Main Street Alliance of Vermont, Planned Parenthood of Northern New England, and the Vermont Natural Resources Council.