Digital campaigns on a budget
Session Type(s): Training
Training Tag(s): Basic Online Organizing
Starts: Thursday, Jul. 17 4:45 PM (Eastern)
Ends: Thursday, Jul. 17 6:00 PM (Eastern)
How do you run a digital campaign on a budget? There are many things an organizer can do to affect change without a large budget—or even one at all. By approaching the issue through the lens of an organizer, anyone can run an effective digital campaign. Attendees will learn about past campaigns that have worked and what tools they can use to build a narrative and make change happen.
Trainers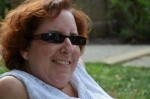 Beth brings 20+ years of communication and marketing background to politics where she has consulted for numerous House campaigns, non profits and unions. Beth travels the country doing 2 and 3 day digital organizing trainings and working with clients on implementing a digital strategy that respects their organizational goals. As a contributing blogger at epolitics.com and avid activist, Beth shares her knowledge to help the progressive movement use digital with offline to win. In her downtime she can be found at the nearest shoe store, a Nats game or country concert.
Other sessions: You have 30 minutes to respond online. Now what?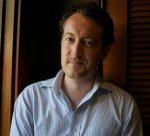 Asher Huey is a D.C.-based progressive activist and organizer. He has worked with various progressive organizations and coalitions to create substantive change on both local and national levels. He's particularly active in the areas of LGBT rights, education, labor, environment and social justice. Over the years he has worked on various electoral- and issue-based campaigns. A as a side project he volunteers his time to save the D.C. food trucks as the city considers new regulations. He is currently on staff at the American Federation of Teachers.