Corporate Welfare and Tax Loopholes vs. Public Services: Who's Winning?
Session Type(s): Panel
Starts: Thursday, Jul. 17 1:00 PM (Eastern)
Ends: Thursday, Jul. 17 2:15 PM (Eastern)
Cuts to education, transit, housing, food assistance, public safety, infrastructure, and pensions are driving the political debate in communities as across the country as politicians claim that government spends too much. But cutting or eliminating such programs harms many taxpayers, especially those in underserved communities. We'll explore the billions of dollars given away in the name of "economic development"—money that could be invested in vital public services. Discover how to use online resources to uncover inequities in your community and how to reframe the story to show how this shift in economic priorities is robbing many of vital services and perpetuating the rich-poor income gap.
Moderator
Mesha Y. Williams is the social media coordinator for the International Association of Fire Fighters. She joined the IAFF in 2010, after serving as the Online Coordinator for the Education Writers Association and as a weekend Web Editor for Wtop.com the website for WTOP 103.5 FM radio station in Washington, DC. Williams is a former Newspaper Reporter who worked for the Gadsden Times in Alabama and the Spartanburg Herald Journal in South Carolina. A native of Nashville, TN, she received her bachelor's degree in English from Spelman College in Atlanta, Ga., and her master's degree in journalism and public affairs from American University in Washington, DC.
Panelist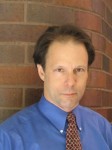 Greg LeRoy founded and directs Good Jobs First www.goodjobsfirst.org a national resource center promoting corporate and government accountability in the $70 billion spent annually by states and cities for economic development. Good Jobs First also focuses on Smart Growth for Working Families and he is also co-founder of Americans for Transit. He is the author of The Great American Jobs Scam: Corporate Tax Dodging and the Myth of Job Creation (2005) and No More Candy Store: States and Cities Making Job Subsidies Accountable (1994). He, his staff, and their data-rich websites assist journalists and bloggers every day.