Common Core: A View from the Middle
Session Type(s): Panel
Starts: Thursday, Jul. 17 4:45 PM (Eastern)
Ends: Thursday, Jul. 17 6:00 PM (Eastern)
The Common Core State Standards—expectations of what children should know and be able to do by the conclusion of each school year—have been adopted by 40 states and DC because CCSS has the potential to provide a high-quality education to all students regardless of socioeconomic status. Student achievement and a quality education for all students cannot be a partisan issue. But the success of CCSS hinges upon how well each state implements the standards. Some states are working with all stakeholders and providing the resources for teachers to do it well and other states just aren't.
Moderator
I have been editor of The Progressive since September, 2013. Before that I was political editor, and ran the magazine's Washington, DC, office for several years. I am a native of Madison, Wisconsin, and have three children in the Madison public schools–all of whom marched with their teachers in the uprising against Governor Scott Walker.
Panelists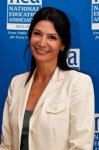 Lily Eskelsen García is president of the National Education Association, the nation's largest labor union. Lily began her career in education as a school lunch lady and now leads a professional association of three million educators — she is the first Latina and first former Teacher of the Year to lead the NEA.
Other sessions: Education Caucus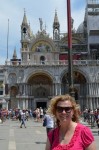 I've been teaching high school English for over 20 years. The first five years were spent teaching inner-city students in Houston, Texas. For the last 16 years, I've been teaching English 10 and World Mythology at Saline High School in Saline, Michigan. Initially resistant, I have since become reinvigorated and reinvested in my teaching thanks to the Common Core and Standards Based Grading.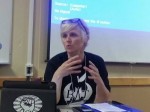 I have been a public school teacher for 28 years. I am a National Board Certified Teacher. For the past year I have been the General Manager of The Badass Teachers Association.
I began my work with the Michigan Education Association (MEA) in 2007 as a UniServ Director; however, I currently work as a Field Services Consultant in the Professional Development and Human Rights Department. My professional responsibilities include working with Teacher Certification, Professional Development, Evaluation, Teacher Leadership and Common Core State Standards. Prior to my work with MEA, I was a proud Public School Teacher for 15 years.