Can Technology Save Democracy?
Session Type(s): Panel
Starts: Saturday, Jul. 19 12:30 PM (Eastern)
Ends: Saturday, Jul. 19 1:15 PM (Eastern)
We live in a world were technology has changed the political landscape for campaigns, but when it comes to voter turnout one could argue that it hasn't made much of an impact. Is it possible, or a pipe dream? Join Queer Women Who Tech to debate the issue.
Moderator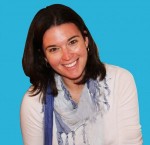 Leanne Pittsford is an entrepreneur, investor, risk taker, queer and women's rights activist. She's the CEO and founder Lesbians Who Tech, the community of queer women in tech (and allies). And she's launching a new project called Social Good Tech, which will help connect the world's best technologies to the social good community.
Leanne also founded Lean Impact, which helps social good organizations use Lean Startup principles as well as co-creator of the When You Work at a Nonprofit Tumblr Blog.
Previously, Leanne was a senior director at Equality California, the largest statewide LGBTQ organization in the U.S, and worked on the No on Prop 8 campaign. She's also in an investor in several startups. She splits her time between San Francisco, New York and a few other cities. You can find her on Twitter at @lepitts.
Panelists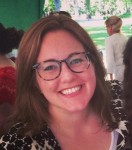 Jenna Lowenstein is the Deputy Digital Director at Hillary for America, where she helps lead the team that is using technology, design, video, content, and yes, email to help elect the first female president of the United States.
Prior to joining the campaign, Jenna served as VP of Digital at EMILY's List, Deputy Digital Director for the Democratic National Committee, and Deputy Digital Director for Terry McAuliffe's successful campaign for governor of Virginia. She also held six or seven hundred different jobs at the social good start-up Change.org, where she helped grow a community of more than fifty million people worldwide who want to see change — and then connect them with the tools they need to make that change happen.
Jenna currently lives above a chocolate shop and a beer garden which, she admits, is peak Brooklyn.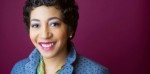 Aisha is CEO of Politini Media which leverages new media to catalyze the "new majority"—the rising demographic of people of color who will make up the majority of the U.S. population over the next 30 years. She hosts Politini, a weekly talk show serving politics and pop culture up with a twist, with her wife Danielle, and also appears regularly as a political commentator on MSNBC. Aisha is also a Senior Fellow at the Center for American Progress where her work examines the intersections of race, class, gender and sexuality. Over the past decade she has served as a political advisor, private-sector liaison, and fundraiser to more than 40 members of Congress including six senators and the Congressional Black Caucus. She serves on the board of Choice USA.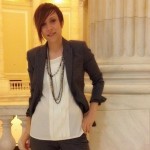 Kat Skiles is NGP VAN's VP of Communications and Marketing. Kat began her career on Capitol Hill in 2006, where she most recently served as Press Secretary & Director of Online Strategy for the Democratic Caucus of the U.S. House of Representatives. At each point in her career, Kat has worked to strengthen the brand and message of the Democratic officials and organizations for whom she was employed, which included the development of both online and offline strategy guidance for Members of Congress and their staffs. Kat has additionally served the campaigns of Congressman Waxman and Congresswoman Speier, as well as the podium script staff at the Democratic National Convention. She has been recognized as Washington City Paper's Best Gay Activist and the Washington Blade's Best Hill Staffer. A fifth-generation Utahn, Kat's heart remains Salt Lake City, which she still refers to as home.