Campaigning Down Under: Three Case-Studies That Will Make You Go "Crikey"
Session Type(s): Panel
Starts: Saturday, Jul. 19 3:00 PM (Eastern)
Ends: Saturday, Jul. 19 4:15 PM (Eastern)
Australians may 'speak funny', have compulsory voting, and recently elected the "Motor Sports Enthusiast Party" to our Federal Parliament. But we also have plenty of lessons and creative tactics to share. Hear about the national advertising campaign by GetUp (Australia's equivalent to MoveOn) to call-out the bias in Rupert Murdoch's local media empire, and their competition offering 'gold' for registering to vote; meet the country social worker who helped launch and manage a remarkable local Independent campaign that won in a highly conservative area; and learn about the work of Australian labor unions building unique alliances to protect public services and education.
Moderator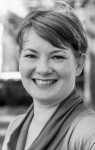 Bec Wilson is Deputy Director at Australian Progress. She was most recently Chief of Staff at GetUp; and previously Global Director of Learning and Development at Change.org, where she led on campaign innovation and learning for teams across 20 countries.
Bec has more than a dozen years experience in community organising, integrated campaigning, digital strategy, and electoral politics. She spent eight years in senior roles with the independent Lord Mayor of Sydney, Clover Moore, broken by two long volunteer stints with Obama for America 2008.
She has a badly behaved dog and a well behaved son, and would occasionally prefer it was the other way around.
Panelists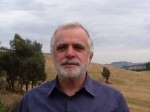 Denis is the Vice President of Voices For Indi, a community based rural organization in the Australian Federal electorate of Indi. Since 2012 Voices For Indi has been promoting greater participation and engagement in the democratic process. This successful strategy has led to the election of a new independent federal representative in the federal 2013 election. The independent federal member demonstrates commitment to stronger communication with the voter, and engagement with community issues.
Denis has always lived and worked in rural regions of Australia and is committed to ensuring that all rural people have a voice – which gets heard!
He lives on a small farm at Yackandandah in the beautiful North east region in the state of Victoria. He says you must come to the Yackandandah Folk Festival which is held in March each year!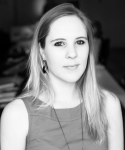 Erin has more than 9 years of experience working as a campaigner, issue advocate, organiser, spokesperson, and communications specialist. She is currently the Campaigns Director and Chief of Staff at GetUp Australia where for the past three years she has headed up the digital and rapid response campaign teams, directing strategy and member communications behind GetUp's priority national campaigns; including climate change, refugees and asylum seeker rights, environmental protections, media reform and marriage equality.
Previously, she worked as the Communications Specialist for Defenders of Wildlife in Washington D.C where she led efforts to re-list the American Gray Wolf to the Endangered Species List and lobbied to secure funding for biodiversity and climate adaptation in the Waxman-Markey climate bill. Erin began her career with political communications firm, CLS Strategies. There she worked on crisis litigation, issue advocacy, public affairs and reputation management for a wide variety of clients.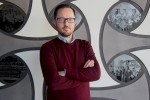 For nearly 10 years Mark has been involved in the Labor movement and Australian politics.
His career started as a Union delegate in the Hotel Industry and he quickly became a United Voice Union Organiser.
Upon the election of the Federal Labor Government in 2008 Mark worked as a Media and Continuous Campaigns Advisor for a Western Australian Member of the House of Representatives.
After Labor's re-election in 2010, he made the move back to United Voice as the Media officer. He currently holds the position of Media, Political & Campaigns Director for United Voice in Western Australia.
Mark has worked on significant community and political campaigns both locally and across Australia.