Call to Action: Measurable Change in the Digital Space
Session Type(s): Panel
Starts: Saturday, Jul. 19 1:30 PM (Eastern)
Ends: Saturday, Jul. 19 2:45 PM (Eastern)
Organizations are often clear about goals and strategic focus for the change they hope to achieve—until it comes to the digital platform. Getting a website up and generating social media followings can seem like a big win, but how much of it has a real impact? Join us for a discussion on how to move beyond the website to activate and engage audiences through the lens of the Black Male Achievement Movement. Leaders will offer their learnings on crafting a message, developing a platform, getting the word out, and how they decide on next steps as they collectively work to shift the nation's perceptions of black men and boys and close the opportunity gap for good.
Moderator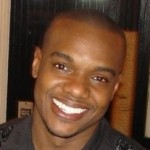 Rashid Shabazz joined the Open Society Foundations' U.S. Programs staff in March 2009 as a Program Officer with the Campaign for Black Male Achievement – an initiative focused on addressing the exclusion of large numbers of black men and boys from economic, social, educational, and political life in the United States. Prior to joining Open Society, Shabazz served as Senior Account Executive with Fenton Communications working on One Nation, a national initiative to shape public perception of American Muslims. With over 17 years of experience as a grassroots media and communications organizer, he has also been a contributing writer to several publications. Shabazz holds a B.A. in English from George Mason University, an M.A. in African studies from Yale University and an M.S. from Columbia University Graduate School of Journalism. He lives in Brooklyn, NY with his wife and daughter.
Panelists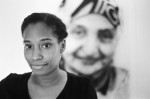 Natasha L. Logan is a multi-media arts producer who has worked with a broad range of artists on a variety of projects. She oversees interactive technology, curatorial initiatives, and operations for Question Bridge, and supports partnership development for the participatory art project, The Truth Booth. Recent projects include The Long March, a large-scale public art installation by Cause Collective at the Birmingham-Shuttlesworth International Airport; the transmedia campaign for the documentary American Promise; White Boys, an exhibition featuring 17 international artists, and the feature film, An Oversimplification of Her Beauty directed by Terence Nance. Before joining the Question Bridge team, Natasha served as the Assistant Director of Career Development for NYU Tisch School of the Arts from 2007-11.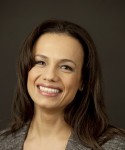 Alexis McGill Johnson is the Executive Director of the American Values Institute, a consortium of researchers, educators, and social justice advocates focused on understanding the role of bias in our society. Previously she served as Political Director to Russell Simmons and as Executive Director of Citizen Change, a national nonprofit organization founded by Sean "P. Diddy" Combs to educate, motivate, and empower young eligible voters. Under Combs, she launched the Vote or Die! campaign, creating a new political model for reaching young people and people of color by mixing traditional grassroots mobilization with nontraditional consumer-based marketing methods. She serves as a private consultant to a variety of organizations, donors, and artists.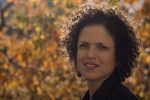 Michèle Stephenson is a graduate of McGill University and Columbia University School of Law. After serving as law clerk for the Honorable Judge Jack B. Weinstein, Stephenson's legal work brought her to human rights and racial justice advocacy at Peter Gabriel's organization, WITNESS. Her eclectic background and experiences ultimately led to her true passion: non-fiction storytelling. Stephenson used video storytelling to structure advocacy campaigns and train advocates from around the globe. Stephenson's work has been broadcast on PBS, Showtime, the Sundance Channel and the Starz Network. She is also a recipient of the Sundance Institute, Tribeca All Access, Tribeca New Media Fund, Magnum Foundation and BAVC fellowships. Her film American Promise has received awards from Sundance, the African-American Critics Association, the Full Frame Film Festival, and the New York Film Festival. Learn more about the American Promise community engagement campaign here: https://vimeo.com/88675032