Be your own megaphone: Tips for putting your cause or organization in the spotlight
Session Type(s): Training
Training Tag(s): Communications
Starts: Saturday, Jul. 19 3:00 PM (Eastern)
Ends: Saturday, Jul. 19 4:15 PM (Eastern)
Organizations and activists often overlook high-value, low-cost ways to place their work before interested audiences. From personalized outreach to submitting guest pieces at niche sites, there are cost-effective and efficient ways to earn your work the attention it deserves. This training will provide tips, tricks and alternatives to mass dissemination of one-size-fits-all email blasts to put your work before audiences that are actively seeking the latest news from organizations and causes like yours.
Trainer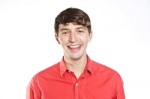 Chris Cassidy is a progressive communicator in the San Francisco Bay Area. He founded Hustle Labs in 2010, offering creative approaches to PR and social media for do-gooders like EARN, Rebuild the Dream, Loudsauce and the New Organizing Institute, and techies like Lesbians Who Tech, Google and Treehouse.
Cassidy's published musings about criminal justice, the Middle East and women's issues at the American Prospect, Ms. Magazine, and the Harvard Law Record. He celebrated Barack Obama's presidential election from South Dakota, where he directed communications for a pro-choice campaign that year. Before that, he pondered the NY Times crossword puzzle and gardening at Western Washington University, and earned his law degree at UC Hastings in San Francisco. He can only recommend the former.