Analyzing Ourselves: New Research on the Experience of Working in Politics
Session Type(s): Panel
Starts: Thursday, Jul. 17 1:00 PM (Eastern)
Ends: Thursday, Jul. 17 2:15 PM (Eastern)
As a movement, we've used data, analytics, and research to optimize nearly every outward-facing aspect of campaigns. Now we're turning the microscope on ourselves. What salary inequalities exist within the world of professional politics, and what should we do about it? Is there bias in who gets hired for particular roles? Are microaggressions creating a hostile work environment that causes disproportionate numbers of women and people of color to turn away from politics as a career? This panel will present quantitative and qualitative research about what it's like to work in the progressive movement. We will discuss what the numbers mean, what we can do about them, and what further research is needed.
Moderator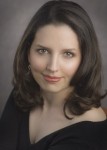 Amelia Showalter is the former Director of Digital Analytics at President Obama's re-election campaign. She led a cutting-edge Digital Analytics team that designed and implemented hundreds of experiments to improve the performance of all types of digital outreach. Before the Obama campaign, she provided data analysis and microtargeting to dozens of campaigns as a strategist at Changing Targets Media and MSHC Partners. Her new mission as a solo consultant is to bring the Obama campaign's culture of rigorous testing and analysis to progressive organizations, campaigns, and firms.
Panelists
Kevin Collins is the Director of Research at the Analyst Institute. Over his last four years working at the Analyst Institute, Kevin and the Analyst Institute team have used randomized controlled experiments to help progressive and civic engagement organizations expand the progressive electorate, persuade voters to support Democratic and progressive candidates, and activate the progressive base on a wide variety of causes.
Other sessions: Beyond the A/B Test: Building Better Fundraising Tests with Behavioral Science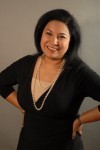 Researcher, social justice advocate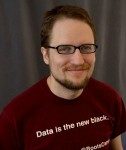 Ethan is a failed performance artist who works in American politics. Currently the Executive Director of NOI, he ran the Data department for the Obama presidential campaigns in 2008 and 2012, pioneering the use of a large-scale data operation to support individualized, relationship-based organizing. His experience also includes local and federal political campaigns as well as pro-labor and gay rights advocacy. Ethan has also done extensive work in Election Administration including managing the Voting Information Project in partnership with Pew and Google in 2009 and 2010.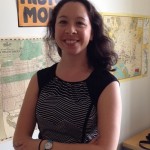 Lena serves as the Senior Analytics Coordinator at the AFL-CIO, kicking ass for the working class through empiricism. Her professional experience includes data & project management on the Obama campaigns in 2008 and 2012, Repower America, Interfaith Worker Justice and other non-profit organizations. Lena was raised in a family of organizers, and as a multi-racial woman from a diverse but poor part of Indianapolis, is dedicated to working for more diversity in the progressive movement, particularly in the areas of tech, data & analytics.