A Public Option for Simple Banking for Underserved Communities
Session Type(s): Panel
Starts: Friday, Jul. 18 11:00 AM (Eastern)
Ends: Friday, Jul. 18 12:15 PM (Eastern)
Over 68 million Americans have little or no access to traditional financial services. Banks have abandoned low-income communities, turning them over to predatory businesses like payday lenders, check-cashing stores, and pawn shops. Reports show this costs the poor more than $2,400 a year in interest and fees. We can do better by creating a public option for simple banking services—ATM access, money transfers, and small loans. We can run these services through the Post Office, as is done in many other countries, providing needed postal revenue, increasing access, and saving the poor billions. This simple maneuver would provide multiple benefits, from modernizing our payment system to protecting against fraud to boosting the economy to even ending recessions. This panel will examine the potential benefits of public options for banking, giving abandoned communities access to financial services and leveling the playing field.
Moderator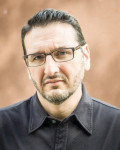 David Dayen is the executive editor of The American Prospect magazine. He is the author of Chain of Title: How Three Ordinary Americans Uncovered Wall Street's Great Foreclosure Fraud (2016), winner of the Studs and Ida Terkel Prize, and Monopolized: Life in the Age of Corporate Power (2020), released in July. His work has also appeared in The Nation, The Intercept, The New Republic, Vice, HuffPost, the Washington Post, the Los Angeles Times, and more. He has been a guest on MSNBC, CNN, Bloomberg, CNBC, NPR, and Pacifica Radio. He lives in Los Angeles.
Panelists
Mehrsa Baradaran is an associate professor at the University of Georgia Law School where she teaches Contracts and Banking Law. Professor Baradaran's work has been cited by the New York Times, The Atlantic Monthly, Bloomberg News, Yahoo Finance, American Banker, The Street, The Harvard Corporate Finance Forum, and Law 360. Baradaran was an Academic Fellow at the New York University School of Law where she earned her JD in 2005 and practiced law in the financial institutions group at Davis, Polk & Wardwell in New York City.
Annette LoVoi is the Appleseed Director of the Combating Poverty and Building Assets. Annette's dedication to low-income and equity issues permeates her work. She assumed a leadership role in advancing the first U.S. remittance consumer protections for immigrants who send money home. She developed an Appleseed project to advance immigrant financial opportunity and help immigrants protect their assets. She has testified before Congress on consumer matters representing the State of Texas and Appleseed. Governor Ann Richards appointed her as the first state of Texas Ombudsman. Ms. LoVoi serves on the Consumers Reports Board of Directors and has been elected twice to the Austin School District Board of Trustees overseeing education for 85,000 students and a $1 billion budget.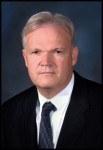 David C. Williams was sworn in as the second independent Inspector General (IG) for the U.S. Postal Service on August 20, 2003. Williams is responsible for a staff of more than 1,100 employees — located in cities nationwide — that conducts independent audits and investigations for the largest civilian federal agency. In July 2011, Williams was appointed by the Obama administration to serve as Vice Chair on the Government Accountability and Transparency Board. In March 2014, Williams was honored as one of the 2013 Federal Computer Week's Federal 100 leaders from government, industry and academia who had the greatest impact on the federal IT community. Williams was also recognized as one of FierceGovernment's 2013 Fierce 15 – recognition of federal employees and teams who have done particularly innovative things.
Chuck Zlatkin is Executive Assistant to the President of the American Postal Workers Union. Prior to joining APWU's President Mark Dimondstein in the union's Washington headquarters earlier this year, Zlatkin served as the Legislative and Political Director of the New York Metro Area Postal Union and as the editor of "The Union Mail." Zlatkin has been a union activist and a postal worker for 35 years.