2020 War Room: Inside the Secret Plan to Beat GOP Gerrymandering
Session Type(s): Panel
Starts: Thursday, Jul. 17 10:30 AM (Eastern)
Ends: Thursday, Jul. 17 11:45 AM (Eastern)
Democrats won 1.7 million more votes, but Republicans won the majority in Congress. You've heard that story before. Now join us for an inside look at the Democratic strategy to fight back. Legislators, campaign strategists, and nationally renowned redistricting experts will walk us through how Democrats can use cutting-edge data and modeling, strong progressive messaging, and old-fashioned shoe leather to fight back against GOP gerrymandering today and then turn the tables on Republicans in 2020.
Moderator
Tom Bonier has spent the better part of the last two decades working with campaigns in all 50 states on electoral targeting and strategic integration. Joining NCEC in 1994 as an intern and leaving in 2012 as COO, Tom has worked with campaigns, organizations and initiatives at all levels of the ballot, from local to national. In May 2012 Tom co-founded Clarity Campaign Labs, a company quickly emerging as an innovator and leader in the field of political analytics and consulting. A native of Massachusetts, Tom currently resides in Silver Spring, MD.
Panelists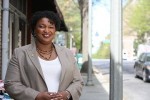 Stacey Y. Abrams is the House Minority Leader for the Georgia General Assembly and State Representative for the 89th House District. She is the first woman to lead either party in the Georgia General Assembly and is the first African-American to lead in the House of Representatives.
Stacey attended Spelman College, graduating magna cum laude and was named a Harry S. Truman Scholar. She also holds degrees from the Lyndon B. Johnson School of Public Affairs at the University of Texas at Austin and Yale Law School.
In 2012, Stacey received the prestigious John F. Kennedy New Frontier Award. Stacey has been recognized nationally as one of "12 Rising Legislators to Watch" by Governing magazine. In April 2014, Stacey received the inaugural Gabrielle Giffords Rising Star Award from EMILY's List.
Stacey serves on the boards of several community organizations and lives in Atlanta.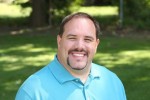 State Senator Jim Ananich is serving his first term representing the residents of Michigan's 27th District, which includes the city of Flint and much of Genesee County. Because he secured his seat in a special election, he has the rare opportunity to run for an additional two four-year terms. A former public schools teacher, he has championed efforts to make education more affordable, increase the minimum wage, and reduce barriers to voting. Ananich has served as the Michigan Senate Democratic Finance Chair and has worked on numerous campaigns at the local, state, and federal levels.

Michael Sargeant has been the Executive Director of the Democratic Legislative Campaign Committee since 2007. He joined the DLCC in 2001 as a political director and rose to become National Political Director in 2004. Even before joining the DLCC, Michael had many years of campaign experience. He's served as the Tennessee House Caucus director and also managed campaigns at virtually all levels, from mayoral to state legislature to congressional races in New Jersey, Michigan, Missouri, and California.