Your Rights at Risk: Drones, Guantanamo and America's Never-Ending "Global War"
Session Type(s): Panel
Starts: Friday, Jun. 21 1:30 PM (Eastern)
Ends: Friday, Jun. 21 2:45 PM (Eastern)
For more than 10 years, the U.S. government under two Presidential administrations has claimed the authority to deny human rights in the name of a never-ending and vaguely defined "global war" against al-Qaeda and other armed groups and individuals. In this panel we'll explore two key laws—the 2001 Authorization for Use of Military Force and the 2012 National Defense Authorization Act—that are being used to justify killing people with drones and holding people indefinitely without charge at Guantanamo and discuss the implications for our lives, our country and the world.


Moderator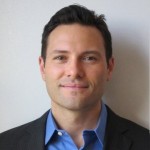 Zeke Johnson is the Director of Amnesty International USA's Security with Human Rights Campaign. He advocates for effective US security policies that comply with international law. His areas of expertise include detention, interrogation, lethal force and drones. He has testified before members of Congress about US drone strike policy and has served as an observer of the military commissions at US Naval Station Guantanamo Bay. His recent press appearances include AP, BBC, CBS, CNN, NPR, Reuters, The New York Times, The Wall Street Journal and The Washington Post. Contact Zeke on Twitter @ZekeJohnsonAi.
Panelists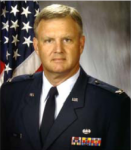 Morris Davis is a retired Air Force Colonel who served as chief prosecutor for the military commissions at Guantanamo Bay, Cuba, from 2005-2007 when he resigned due to political interference in the trials and pressure to use evidence obtained by torture. He was a senior specialist in national security and head of the Foreign Affairs, Defense and Trade Division at the Congressional Research Service from 2008-2010 when he was fired for writing opinion pieces for the Wall Street Journal and Washington Post critical of Obama administration detainee practices. He has been a member of the faculty at the Howard University School of Law in Washington, DC, since 2011. Colonel Davis is a 2013 recipient of a Hugh M. Hefner Foundation First Amendment Award. He is scheduled to be a witness for the defense in the court-martial of Army Private First Class Bradley Manning.
Pardiss Kebriaei is a Senior Attorney at the Center Constitutional Rights, where she challenges government abuse in the national security realm. She is lead counsel for CCR in Al-Aulaqi v. Panetta, which challenges the legality of the killings of three U.S. citizens – Anwar Al-Aulaqi, Samir Khan and 16 year-old Abdulrahman Al-Aulaqi – in drone strikes in Yemen in 2011. In 2010, she litigated the first challenge to the targeted killing program, Al-Aulaqi v. Obama, which concerned the listing of Anwar Al-Aulaqi on government "kill lists." She also represents men currently and formerly detained at Guantanamo, and the families of men who died at Guantanamo in 2006. Her work includes challenging abuses in the context of domestic terrorism prosecutions.
Pardiss has contributed to national and local media on these issues, including CBS News, Democracy Now! MSNBC, NPR, PBS News Hour, the Associated Press, The Guardian, Rolling Stone, Mother Jones, and Truthout.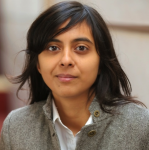 Naureen Shah is a lecturer-in-law and the Associate Director of the Counterterrorism & Human Rights Project at Columbia Law School's Human Rights Institute. She is co-author of two reports on drone strikes: The Civilian Impact of Drones with the Center for Civilians in Conflict and Counting Drone Strike Deaths, a study of civilian casualty estimates. She has also recently conducted research and advocacy on related issues such as terrorism prosecutions in the United States, national security detention practices and torture.