Women on the Run
Session Type(s): Panel
Starts: Friday, Jun. 21 6:00 PM (Eastern)
Ends: Friday, Jun. 21 7:15 PM (Eastern)
Join us for best practices and cautionary tales from women running for office. We'll focus on confronting sexism that abounds in politics and how to shake up the status quo.

Moderator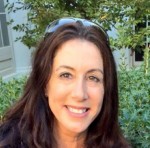 Attorney, author, and advocate Christine Pelosi has a lifetime of grassroots organizing and public policy experience. A volunteer in politics since the stroller, Christine conducts leadership boot camps based on her books Campaign Boot Camp: Basic Training for Future Leaders and Campaign Boot Camp 2.0.
A partner at IMPACTfirm.org, Christine holds a JD from UC Hastings and a BSFS from Georgetown. She has served as prosecutor in San Francisco, special counsel in the Clinton-Gore administration, and chief of staff on Capitol Hill. Currently serving as California Democratic Party Women's Caucus Chair, she is a former executive director of the state party, led its Platform Committee for thirteen years, and has been elected 6 times to the Democratic National Committee, where she cofounded the DNC Veterans and Military Families Council. An avid baseball fan, Christine serves on the San Francisco Giants Community Fund board of directors. She is married to Emmy-nominated filmmaker Peter Kaufman; their daughter Isabella was born in 2009, and has traveled with mom to over 30 states and 3 foreign countries as Christine organizes for Democrats and democracy.
Panelists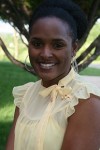 Kimberly Ellis has been the executive director of Emerge California since 2010. Under her leadership, the organization has greatly expanded its reach, effectiveness, and visibility.
Prior to joining Emerge California, Kimberly worked at the national headquarters, Emerge America, as the National Affiliate Director. In this capacity, Kimberly was responsible for launching new state programs and working with existing affiliates to increase and strengthen program quality, sustainability and growth.
A 2007 Emerge California graduate, Kimberly has personal experience with the program and is passionate about the organization's mission of inspiring and empowering women to step into political power.
The majority of Kimberly's background and experience is in operations management and organizational infrastructure. She has worked in private industry, state government, and for non-profits.
Kimberly has two children, one husband, a dog, a turtle, three goldfish, and holds a B.A. in English and a J.D. from JFK School of Law.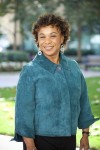 As one of the strongest, most progressive voices in the House, Congresswoman Barbara Lee is committed to serving the residents of her district and also advancing progressive ideals nationally.
Congresswoman Lee, now representing CA's 13th Congressional District, was elected to Congress in 1998 and holds key positions, including serving as member of the House Appropriations and Budget Committees. She is a former Chair of the Congressional Black Caucus and co-founded the Congressional Out of Poverty Caucus. Barbara is also the Whip and former Co-Chair of the Congressional Progressive Caucus and chairs the Democratic Whip's Task Force on Poverty and Opportunity. She is the only member of Congress to Serve on the UN Global Commission on HIV and the Law.
Lee gained international attention as the only member of either house of Congress to vote against the "blank check" authorization of use of military force after the 9/11 attacks in 2001.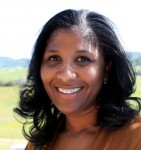 Monica Wilson was recently elected to the Antioch City Council and is the first Black woman to serve on the council. Ms Wilson was a member of the Economic Development Commission in the City of Antioch. She is the past Vice Chair of the Democratic Party of Contra Costa County. Ms. Wilson serves as the Policy Issues Chair for the California Democratic Party Women's Caucus.
Monica is the Executive Assistant to the Vice President of Student Life and the Dean of Students at Mills College. She also serves as the staff advisor to the (Fem Dems) the college Democratic Club. In the spring of 2012 she was selected as Advisor of the Year for her work with the Fem Dems.
Monica is a graduate of the Emerge Program class of 2011. Emerge is a Democratic Women's leadership program, which trains women to run for office.