Winning the Facebooks: Leveraging the Voter File and Offline Data, Content, and Facebook's Tools to Microtarget Without Breaking the Bank
Session Type(s): Training
Starts: Friday, Jun. 21 6:00 PM (Eastern)
Ends: Friday, Jun. 21 7:15 PM (Eastern)
"Micro" and "nano" targeting were all the rage in 2012 as campaigns learned to use data to target messages to high-value audiences more effectively than ever before. Come learn from leading practitioners about how you can effectively and efficiently reach and move those audiences online without breaking the bank. We'll help you learn how to develop high-impact Facebook content and use Facebook's tools to target and deliver the content to the people your organization needs to succeed.
Trainers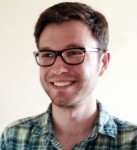 Jarrett Fein is a strategist at Trilogy Interactive, the nation's premier digital firm, where he has managed or consulted on award-winning online advocacy, fundraising, outreach, advertising, and social media programs for more than a dozen campaigns — including Elizabeth Warren, Cory Booker, Mazie Hirono, Claire McCaskill, and Dick Durbin, the SEIU, and others.
Jarrett holds a Bachelors in political science from Berkeley.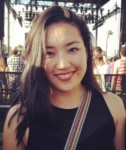 Andrea currently works as a strategist at Trilogy Interactive. Andrea consulted on a variety of award-winning campaigns including Washington United for Marriage, Barbara Boxer, Russ Feingold, Sheldon Whitehouse, Mary Landrieu, SEIU, ACLU, and others. She got her start in political organizing as National Director of STAND, a student organization born out of the fight to end the genocide in Darfur that has become one of the country's largest student movements.
Andrea is a graduate of Smith College and a 2011 NOI Bootcamp alum.