Session Type(s): Training
Starts: Friday, Jun. 21 7:30 PM (Eastern)
Ends: Friday, Jun. 21 8:45 PM (Eastern)
Did you know there are cheat codes that can help you win the internet? In this session you'll learn how to game the two big bad bosses of the internet—Google and Facebook—and position your content to win. You'll learn the basics of Google-Fu, the offensive and defensive martial art of Search Engine Optimization (SEO) as well as guidelines for staying ethical in experiments. Topics include page layout, URL structure, linking strategies, coalition building and tricks for quick ranking boosts.  You'll also learn what Facebook really thinks about your content and how you can make the algorithm love you with some easy content tricks and tips.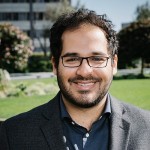 Salim Zymet is a digital strategist with nearly 10 years of experience who has helped manage multi-million dollar ad buys and raised millions of dollars online for progressive candidates and causes. He most recently worked at Crowdpac as the Director of Engagement and Marketing, a startup that helps political candidates raise money online.
In 2016, as Digital Director for Hillary Clinton in Ohio, he managed a team of 9 staff and 5 full-time fellows that amassed millions of social media views, nearly 100,000 social media followers, 52,000 online volunteer shifts and 175,000 online event RSVPs within the 6 months of the coordinated campaign. Before that, Salim was the Digital Engagement Director at AirbnbNYC, managing a team of 6. Prior to AirbnbNYC, Salim managed a team of consultants and 3 staff that raised hundreds of thousands of dollars and engaged hundreds of thousands of Iowans online for Bruce Braley's senate race in 2014.
In 2013, Salim was a Digital Advisor to the Secretary of Health and Human Services (HHS) during the Affordable Care Act's first period of open enrollment, where he managed a $750,000 online ads budget. Salim got his start in politics on the Obama 2012 campaign, where he served as a digital organizer in Southern California and Chicago in 2011. In 2012, he served as the deputy digital director in Ohio.
Salim is a UCLA alumnus with a degree in Political Science and a minor in Civic Engagement, and in his free time loves learning how to play the guitar, seeking out the best Mac and Cheese around town, and exploring nature through skiing, rafting, and hiking.