Too Big To Sustain: Barney Frank discusses how to cut the Pentagon Budget with Howard Dean
Starts: Thursday, Jun. 20 7:30 PM (Eastern)
Ends: Thursday, Jun. 20 8:45 PM (Eastern)
As the U.S. winds down two decade-long wars, Americans are weary of continuing to spend over 50% of federal discretionary dollars on outdated weapons systems and incredible waste, fraud and abuse continually found in the Pentagon.  In addition to double digit public opinion polls in support of re-shaping the Pentagon budget, Barney Frank will discuss how the Pentagon can to do more with less, based on smart strategic choices.  Barney Frank, a former House Representative from Massachusetts, has been a longtime supporter of downsizing the Pentagon budget, advocating for a 25% reduction in overall Pentagon spending in 2009.  In 2011, he co-sponsored an amendment with freshman member Rep. Mick Mulvaney (R-SC) to freeze the Pentagon budget, which passed, indicating the first time in over a decade that spending increases for the Pentagon were blocked.  His leadership, along with the success of the amendment, spawned continued bi-partisan support on the issue still in existence today.  Barney Frank, along with host Gov. Howard Dean, will delve into the details of how to reshape the Pentagon budget to meet 21st century threats and protect the national and economic security of our nation.
Panelists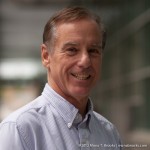 Governor Howard Dean, former DNC Chairman, presidential candidate, six term Governor and physician, currently works as a part time independent consultant focusing on the areas of health care, early childhood development, alternative energy and the expansion of grassroots politics around the world.
Dean serves as a CNBC contributor and is the founder of Democracy for America. He also serves on the board of the National Democratic Institute.
Respected on both sides of the political aisle, Dean was chairman of the National Governors' Association and the Democratic Governors' Association. Dean left office in Vermont to run for President in 2003 where he implemented innovative fundraising strategies such as use of the Internet.
As chairman of the Democratic National Committee, Dean created and implemented the "50 State Strategy" and the development of 21st century campaign tools. Dean is credited with helping Democrats make historic gains in 2006 and 2008.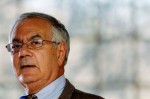 First elected to Congress in 1980, Barney Frank is known as a superb legislator and a pragmatic politician whose sharp intellect and sense of humor has made him one of the most influential and colorful figures in Washington.
While in Congress, Frank worked to adjust America's spending priorities to reduce the deficit, provide less funding for the military and more for important quality of life needs at home.
In 1987, Frank became the first member of Congress to voluntarily come out as openly gay, and in 2012 he married his longtime partner, becoming the nation's first congressman in a same-sex marriage while in office.
After sixteen terms in Congress, Frank's legacy as a champion of civil rights and financial reform, as well as his ability to simplify any issue at hand in a clever and witty way, will be sorely missed.