The Year of the Woman: Moving the Needle Forward for Feminism
Session Type(s): Panel
Starts: Thursday, Jun. 20 9:00 AM
Ends: Thursday, Jun. 20 10:15 AM
Room: 211 BD
We've danced globally combating violence against women, and we've given micro-grants out the wazoo to women's initiatives around the world. So why are we still fighting for gender equality in 2013? What revolutionary tools are working for us? What does Bra Burning 2.0 look like? Join digital activists for a discussion about gender inequity and how to proactively move the needle on womens' issues day by day.
Moderator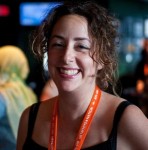 Stephanie Block (@stephanieblock) is an award-winning writer and social media strategist for the SF Department on the Status of Women (@StatusofWomenSF) and Eve Ensler's @BillionRisingSF. She's Communications VP for the U.S. National Committee for UN Women (@USNC_UNWomen), Friends of the SF Commission on the Status of Women (@FriendsSFCOSW), and serves on Jewish Federations' National Cabinet and SF's Collaborative Against Human Trafficking. Stephanie speaks annually at the United Nations CSW, was a State Department TechWomen Mentor, and completed the Women Moving Millions Donor Institute. This Millennial engagement expert served on @SparkSF board six years and twice chaired their young professionals gala. A Vassar graduate, she's visited sixty countries and lived in six.
Panelists
Aimee Allison, President of Democracy in Color, works to build the political power of the New American Majority, the multiracial electorate powerfully led by women of color. She writes, speaks, and organizes on behalf of these voters that elected Barack Obama and could secure a progressive future for generations to come. Aimee moderated the first DNC Chair Forum to address race and the future of the Democratic Party. Her podcast, Democracy in Color, features congressional leaders, thought leaders and exciting next generation candidates. This September, she will host the first national summit on women of color in politics She the People (shethepeople.org). She was one of the first women of color to be honorably discharged from the U.S. Army as a conscientious objector and is dedicating her efforts to support courageous, moral leadership. She has been published in the New York Times and ESSENCE Magazine and is online @aimeeallison.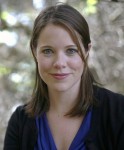 Shannon Farley helped found two social enterprises – The W. Haywood Burns Institute – a MacArthur Award-winning, juvenile justice reform organization – and Spark – a global leader in millennial philanthropic engagement. Shannon has been awarded the New Leader's Council "2009 Top 40 under 40 Award", The Aspen Institute's 2010 Ideas Scholar Fellowship, and The Women's Funding Network's 2012 Changing the Face of Philanthropy Award. Under her leadership, Spark won the 2010 Outstanding Foundation Award from the Association of Fundraising Professionals. Shannon holds a BA in American Studies from Georgetown University and a MS in Gender and Social Policy from the London School of Economics.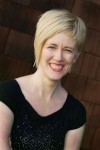 Clare Winterton is Executive Director of the International Museum of Women (IMOW). The museum aims to inspire creativity, awareness and action on vital global issues for women. Its current online exhibition, Muslima, showcases the art, stories and ideas of a new global generation of Muslim women.
Clare understands the unique power of culture, media and philanthropy to fuel social change for women. She's a master of devising powerful initiatives — with ingredients including art, multi-media, major brands and celebrities -– that build attention around major social issues.
As the Executive Director of IMOW, an innovative 'virtual' museum, she is developing a global hub for women's creativity, self expression and activism that currently engages 700,000 visitors a year.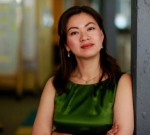 Gayle Karen Young is a culture-builder and a catalyst for human development. Currently serving as Chief Culture and Talent Officer at the Wikimedia Foundation, Gayle comes from a rich organizational consulting background with corporate and nonprofit clients. Born in the Philippines to Chinese parents and raised in the United States, she has a multicultural perspective, an adventurous spirit, and a deep commitment to expanding human freedom. Gayle works to create dynamic organizational cultures in which people can thrive and thus make greater contributions. She is particularly interested in the intersection of technology and human rights. She is also the current board president of Spark, a global leader in millennial philanthropic engagement around women's human rights issues.