The Online Laboratory: Perfecting Your Outreach Through Email Testing
Session Type(s): Training
Starts: Saturday, Jun. 22 1:30 PM (Eastern)
Ends: Saturday, Jun. 22 2:45 PM (Eastern)
Room: Marriott Ballroom 4
Every email list is different, so how do you know what to say? What messaging will motivate your supporters the most? What subject lines will grab their attention? Which email layout will get them to click through? Fortunately, the answers to those questions—and more—are a simple email test away. Session attendees will learn the basics of email testing including what defines effective testing, what tools they need to get started, testing best practices, how to determine if a test was statistically significant and how to use testing results to develop best practices.
Trainers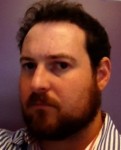 Ben is the Online Strategy Manager at People For the American Way, where he manages the email program – consisting of member engagement and cultivation, online fundraising, and online organizing and mobilizing of activists for various issue campaigns. He also works with web, communications, development and other staff to market the organization online via the web site, social media, e-newsletters, partner programs and various other strategies.
With a decade of experience in the progressive digital space, Damien has worked with a diverse group of organizations to build award-winning email, social media, and digital acquisition campaigns. He has worked with progressive organizations in an array of issue areas including progressive advocacy, environmental conservation, women's & reproductive rights, public health, and animal welfare. Prior to joining BPI, Damien served as an Account Executive with CCAH, the New Media Manager at the League of Conservation Voters, and the New Media Director of the Paul Hodes for Senate campaign.