Taking Poverty Into our Own Hands
Session Type(s): Panel
Starts: Friday, Jun. 21 7:30 PM (Eastern)
Ends: Friday, Jun. 21 8:45 PM (Eastern)
At the root of the success in addressing every social and economic issue is our ability to understand and address poverty and the growing income inequality. Awaiting comprehensive responses from federal, state, and local governments and the private sector, communities must and have begun to take the issue of poverty into their own hands with creative, community-based strategies. What are these strategies? How are they effective? What are their limitations? How can they inform and instruct policymakers and business leaders?
Moderator
Betty Yee currently represents the 21 counties in the First District of the California State Board of Equalization, the nation's only elected tax commission. Her over 28 years of experience in public service, specializing in state and local finance and tax policy, include serving in senior positions in the legislative and executive branches. Ms. Yee is a native of San Francisco and the proud product of the public schools in the San Francisco Unified School District as well as of the University of California, Berkeley. She is a declared candidate for California State Controller in 2014.
Panelists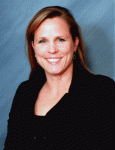 Jessica Bartholow is a legislative advocate at the Western Center on Law and Poverty with over a decade of experience in anti-poverty organizing, advocacy and program development at the local, state and national level. She has led in coalition to pass a dozen pieces of legislation. Jessica holds a Master's Degree in Political Science and is the 2012 recipient of the National Food Research and Action Center's Wellstone – Wheeler Anti-hunger Advocate of the Year Award. Jessica is a native of Northern California.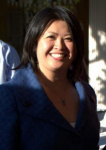 Tam is an attorney with over a decade of experience shaping California public policy. As a senior advisor to Senator Mark Leno, Tam combines substantive legal knowledge with political understanding to advance the Senator's legislative agenda on health, human services, and consumer protection issues. Prior to joining Senator Leno's staff, Tam was a trial attorney at Legal Services of Northern California's Sargent Shriver Civil Counsel Act Project, where she represented low-income tenants. The Shriver project is the nation's first publicly-funded Civil Gideon program. She is Board Secretary of the Women's Foundation of California and has served as a trainer and mentor for the Women's Policy Institute. She also serves on the board of the Asian Bar Association of Sacramento and is Past President of My Sister's House. Tam received her B.A. and J.D. from the University of California, Berkeley.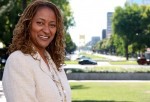 Assemblymember Holly J. Mitchell was first elected in 2010 to represent the 47th (now 54th) Assembly District in Los Angeles, which includes the Crenshaw District, Culver City, UCLA, Cheviot Hills, Mar Vista, the Fairfax District and parts of South Los Angeles. She chairs the Assembly's Budget Sub-committee #1 on Health & Human Services and is also a member of the Committees on Budget, Health, Insurance and Public Safety, as well as the Joint Legislative Budget Committee. She chairs California's
hundreds of employees.
As mother of a middle-schooler, Holly Mitchell understands the concerns of working families and advocates legislative policy to meet their needs. In the Assembly, she seeks to improve the quality and accessibility of the state's health and education systems. She focuses on job creation and balancing business, human and environmental needs to expand economic opportunity while protecting natural resources.