Stopping the Next Depression: Banks are Still too Big to Fail
Session Type(s): Panel
Starts: Saturday, Jun. 22 4:30 PM (Eastern)
Ends: Saturday, Jun. 22 5:45 PM (Eastern)
While it was a step forward, the Dodd/Frank bill is missing some critical pieces. Banks are still "too big to fail"—and they're bigger than ever. Wall Street has oversized political influence. The "Wall Street casino" is still open for business and gambling with our money. Our economic future is under siege, yet there's no ongoing outcry for more financial reform.  This panel will outline the reforms we still need and discuss ways to build the public pressure we need to get them done.


Moderator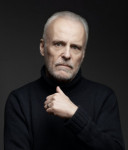 Richard Eskow is a writer (Nation, Salon, HuffPost, etc.), consultant, and radio/TV commentator (The Zero Hour). He is a Senior Advisor for Freedom to Prosper. He is also Sr. Advisor for Health & Economic Justice at Social Security Works. He was the lead writer and editor for Bernie Sanders' 2016 presidential campaign. Richard has been a public policy advisor in over 20 countries.
Panelists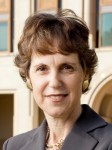 Anat Admati is the George G.C. Parker Professor of Finance and Economics at the Graduate School of Business, Stanford University. She has written extensively on information dissemination in financial markets, trading mechanisms, portfolio management, financial contracting, and, most recently, on corporate governance and banking. Since 2010, she has been active in the policy debate on financial regulation, particularly capital regulation. She is a coauthor, with Martin Hellwig, of the book, The Bankers' New Clothes: What's Wrong with Banking and What to Do about It (Princeton University Press, March 2013).
Professor Admati received her BS from the Hebrew University in Jerusalem and her MA, MPhil and PhD from Yale University. She is a fellow of the Econometric Society, and has served as a board member of the American Finance Association and on multiple editorial boards. She also serves on the FDIC Systemic Resolution Advisory Committee.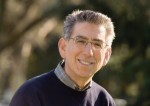 Phil Angelides has earned national acclaim as an effective public and private sector leader with an impressive record of advancing financial reform and corporate responsibility and forging innovative solutions to create jobs and economic progress.
Mr. Angelides recently served as Chairman of the Financial Crisis Inquiry Commission, a ten member bipartisan panel created by federal law and charged with conducting the nation's official inquiry into the causes of the financial and economic crisis. The report made the New York Times and Washington Post best sellers lists and The New York Review of Books hailed it as "the most comprehensive indictment of the American financial failure that has yet been made" and "the definitive history of this period." From 1999 to 2007, he served as California's State Treasurer. He was the Democratic nominee for Governor in 2006. Mr. Angelides, 59, is a graduate of Harvard University and a Coro Foundation Fellow.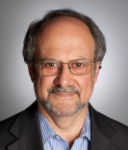 Robert Kuttner is co-founder and co-editor of The American Prospect magazine, as well as a Demos Distinguished Senior Fellow. His most recent book is "Debtors' Prison" published in May by Random House.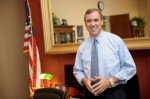 U.S. Senator Jeff Merkley is the son of a millwright and the first in his family to attend college. Born in the timber town of Myrtle Creek, Oregon, Merkley has spent his career fighting to increase opportunities for working families. For more information about Senator Jeff Merkley and the work he's doing for Oregon, please visit his website at www.merkley.senate.gov
Other sessions: Opening keynote featuring Sen. Jeff Merkley