Startup 101: Tips, Tools and Resources for Launching a Progressive Startup
Session Type(s): Training
Starts: Friday, Jun. 21 7:30 PM (Eastern)
Ends: Friday, Jun. 21 8:45 PM (Eastern)
There has been a lot of talk about the importance of innovation within the progressive movement. As organizers identify innovative solutions to problems they uncover on the campaign trail, many see opportunities to launch new startups. The process of launching a startup is similar to organizing—building out a community of people working together to solve one problem—so organizers tend to make great entrepreneurs. However, too many organizers don't know where to start regarding the essential tools for building a business—everything from financing to legal structure to customer development. This training goes in-depth with key resources and tools culled from the worlds of social entrepreneurship, technology startups and online organizing to provide concrete support for people starting their own progressive ventures.
Trainer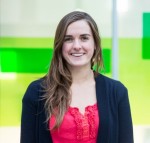 Lindsey Franklin is an organizer, entrepreneur and impact investment professional. She is the Program Manager for New Media Ventures, a national network of early stage investors supporting startups that create progressive political change.
She is also the co-founder of ecoVC, a social venture designed to help startups grow with sustainability built into their core. An emeritus board member for San Francisco's Young Women Social Entrepreneurs, she has guest lectured at Monterey Institute for International Studies and Middlebury College on business model generation and social entrepreneurship.
Lindsey cut her political chops during the 2008 Presidential election, where she coordinated three different climate campaigns during the primaries before working for President Obama's Campaign for Change in Michigan. She received her BA from Middlebury College in Environmental Studies and Philosophy.
Other sessions: New Tools Shootout