Silicon Valley Supply Chain: Is Tech Treating its Workforce Unfairly?
Session Type(s): Panel
Starts: Friday, Jun. 21 6:00 PM (Eastern)
Ends: Friday, Jun. 21 7:15 PM (Eastern)
Over the past 30 years, Silicon Valley has been an engine for growth and innovation in the U.S. and world economy. But many workers in the supply chain have not shared in that prosperity. This session describes how workers across the supply chain—from sweatshops in China to security desks in Mountain View—have been mistreated in order to maximize wealth and profits for some at the top, as well as what you can do about it.
Moderator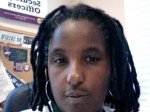 Lauren Jacobs is the Northern California Director for United Service Workers West, a 40,000-member property service local in California. Lauren will celebrate her 17-year anniversary with SEIU this fall. Prior to joining USWW in California, Lauren was the organizing director for Local 615 in New England and worked as a lead organizer with Local 1 in Chicago. Throughout her career she has worked with tens of thousands of security officers, janitors, and airport workers to improve their lives by winning fair wages, healthcare, and better working conditions. She is a proud native New Yorker, an avid reader of fiction, a closet lover of quality sci-fi TV programming, and is in the process of transforming herself into a jock.
Panelists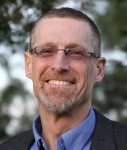 Chris Benner's research focuses on the relationships between technological change, regional development, and the structure of economic opportunity, focusing on regional labor markets and the transformation of work and employment patterns. Dr. Benner's recent book, co-authored with Manuel Pastor, is Just Growth: Inclusion and Prosperity in America's Metropolitan Regions, which helps uncover the subtle and detailed processes, policies and institutional arrangement that might help explain how certain regions around the country have been able to consistently link prosperity and inclusion. The book argues that we need more than just growth (or growth alone), and that especially in the context of our current economic stagnation and inequality, lessons from these "just growth" regions can help shape a new paradigm in which the promotion of social equity is not simply seen as a beneficial social goal but as an important component of economic development policy and practice.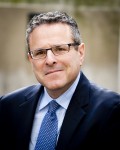 Scott Nova is Executive Director of the Worker Rights Consortium (WRC), a non-profit labor rights monitoring organization that conducts investigations of working conditions in factories around the world. The WRC's purpose is to combat sweatshops and protect the rights of workers who make apparel and other products. The organization is working with other researchers and advocates to hold Apple accountable to its promise to improve working conditions in its overseas factories.