Shake It Up: Getting Savvy and Successful at Driving Organizational Change
Session Type(s): Training
Starts: Thursday, Jun. 20 1:30 PM (Eastern)
Ends: Thursday, Jun. 20 2:45 PM (Eastern)
Do you feel your organization is falling behind or even failing at its purpose? Do you feel organizational change has become harder to achieve? Many progressives feel this way, yet we rarely get the time to learn about the science and skill of leading change from within. We will share effective tools and model cases for dissolving the barriers to change in your organization. You may want to lead your organization to adopt new technologies, develop a more rigorous or creative culture, build greater diversity, innovate new methods and services or tap untapped resources. We will workshop our challenges, harnessing intelligence from all types of organizations, focusing particularly on new insights into behavioral psychology and the power of story. Those who submit challenges beforehand will help the trainers cater the training material to those needs.
Trainer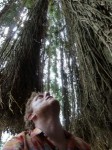 An independent consultant, Ryan partners with those seeking to lead their organizations to the next level of insight, strategy and impact. Ryan helps transform outcomes in several areas: strategic planning, organizational change, brand building, research and innovation, narrative strategy and visual storytelling. Among his clients are: Caring Across Generations, The New Bottom Line, 32BJ/SEIU, Rebuild the Dream, ColorOfChange, Presente, Arabella Advisors, 2Revolutions, Common Ground, and Planned Parenthood Federation.
Not long ago, Ryan was a Senior Strategist at SYPartners (an innovation/transformation firm), where his client was IBM, and a VP for Brand Planning at Edelman Digital, where his clients included Starbucks, Charles Schwab, PepsiCo, Microsoft and American Heart Association. At Edelman, Ryan also worked at the cutting edge of motivational research – analyzing millions of online conversations for behavioral trends and emerging cultural memes. Ryan was a Coro Fellow in New York, and majored in hermeneutics at Amherst College.