Safeguarding Democracy: Perspectives on Global Security, Technology and Human Rights
Session Type(s): Panel
Starts: Thursday, Jun. 20 6:00 PM (Eastern)
Ends: Thursday, Jun. 20 7:15 PM (Eastern)
User-generated images, videos and stories stream in every day from Syria. Activists have access to satellite technology to deter mass atrocities in Sudan; encrypted media of demonstrations in Egypt, Bahrain and Burma; and geo-targeted apps to aid famine relief in the Sahel. Technology has transformed the way governments and movements are held accountable and is reshaping how the world witnesses history. With these advancements come increased scrutiny, privacy concerns and a battle for access. How we continue to innovate and anticipate challenges will steer the future of human rights. This panel will provide analysis and insight into the influence of technology in safeguarding human rights. We will discuss the power dynamics between movements and governments using technology as an accountability tool, share cases from the front-lines in humanitarian technology and discuss why we need progressive policies that support innovation in human rights.
Moderator

Hayes Brown is a National Security Reporter/Blogger with ThinkProgress.org. Prior to joining ThinkProgress, Hayes worked as a contractor at the Department of Homeland Security. He's been a blogger since 2011, and had his writing on international affairs appear at Foreign Policy, UN Dispatch, and the blog Gunpowder & Lead. Despite being one of the rare DC residents who was born in Washington, DC, Hayes graduated with a B.A. in International Relations from Michigan State University in 2010.
Panelists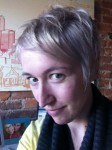 Shauna Dillavou is the executive director of CommunityRED, a nonprofit delivering secure technology solutions to citizen reporters surviving the drug war in Mexico, behind the Great Digital Wall of China, and struggling for democracy in the Middle East.
Shauna previously worked as an open source analyst of global security issues, focusing on the intersections of social media, politics, and transnational crime in Mexico and Latin America. She also trained law enforcement in social media exploitation. Shauna's work in security began with a National Security Education Program Boren Fellowship to research political tolerance in Beijing, China.
Shauna represented CommunityRED at the 2013 SXSW Interactive conference in Austin, TX. In 2012, Shauna delivered a presentation on Mexican drug cartels' use of social media at SXSW and at the Gatlinburg Law Enforcement Conference. She has also been invited to attend the 2013 Web of Change conference.

Sabrina is the CEO at Be Bold Media, a digital agency focused on global advocacy and the co-founder of End Famine, a campaign dedicated to seeking sustainable solutions to food security and humanitarian aid assistance. Previously, she was a Program Adviser at Afghans for Civil Society, an NGO that developed women's programs and independent media in southern Afghanistan, worked for National Public Radio, NBC News and Oxfam America. She has advised women legislators on digital engagement and social media and created the Human Rights Forum, a monthly gathering for activists and technologists. Forbes named her 30 Under 30 for Law and Policy and Washingtonian Magazine featured as part of it's Most Powerful Women issue. She is a Truman Nation Security Partner, an adviser to Digital Democracy and proudly sits on the boards of Exhale Provoice, Web of Change and Women, Action & the Media.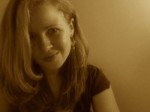 Caitlin Howarth is Director of Leadership Development and the Democracy & Human Rights Initiative at the Truman National Security Project and Center for National Policy, where she recruits, trains and positions progressive leaders in policy, politics and defense in the Washington, DC region. Howarth previously worked as a human security analyst for the Satellite Sentinel Project, managing report production on threats to civilians in Sudan's contested southern regions from February 2011 to May 2012, and is the former COO and National Policy Director of the Roosevelt Institute Campus Network. She holds a BA with high distinction in Political and Social Thought from the University of Virginia, and a MPP in International & Global Affairs from the Harvard Kennedy School. Howarth is a Fellow at the Roosevelt Institute and consultant to the MediCapt mobile forensic evidence collection project at Physicians for Human Rights.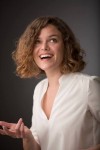 Katherine Maher is an observer of technology's role in disruptive global change, and the Director of Strategy and Engagement for the international digital rights organization Access. Her work has taken her around the world with organizations such as the the World Bank, National Democratic Institute, and UNICEF in an effort to understand the future of democracy, security, and our networked society. She is the co-founder of the Istanbul-based Middle East policy consultancy Menapolis, and a fellow with the US-based Truman National Security Project. She studied at the American University in Cairo and New York University. Her writing has appeared in Foreign Policy, the Atlantic, and the Guardian, among others.