Reaching Voters Where they Are: The Secret to California Labor's Winning Microtargeting Strategy
Session Type(s): Panel
Starts: Saturday, Jun. 22 6:00 PM (Eastern)
Ends: Saturday, Jun. 22 7:15 PM (Eastern)
In 2012 California unions defeated Prop 32, an anti-union measure funded by the Koch Brothers and other corporate interests, by using a unique combination of sophisticated microtargeting and online advertising to supplement a traditional field and media campaign. This effort led to a 13-point victory and produced down-ticket effects, including passing Prop 30 (which taxes the rich) and capturing two-thirds Democratic majorities in the State legislature. This session will discuss how labor used ground-breaking microtargeting online and in the field to connect with new and hard-to-reach younger voters who watch little TV or traditionally engage on political issues. We'll discuss key elements of the campaign and lay out winning strategies to employ these tactics in other progressive campaigns.
Moderator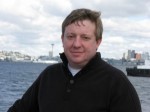 Steve Smith is communications director at the California Labor Federation. Formerly of the AFL-CIO, Steve brought big-picture thinking to California and spear-headed a multi-pronged communications strategy focused on integrating both traditional and new media through advanced microtargeted communications. Steve is one of the key architects of California Labor's "Million More Voters" microtargeting program, and has paved the way for a new level of engagement among like-minded California voters.
Panelists
Vice President at David Binder Research. Recognized leader in public opinion research, analysis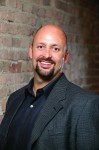 Douglas Herman is a veteran political strategist, running The Strategy Group's Los Angeles office. Political candidates, progressive organizations and elected leaders in California and across the country rely on Doug's extensive political expertise to guide their work and communicate effectively with decision makers, the media and voters to win campaigns.
Doug was a lead mail strategist for Obama for America in the 2008 and 2012 campaigns. He is also the lead strategist for the California Labor Federation's Million More Voters cutting-edge micro-targeting program.
In 2012, Doug served in a lead role to help defeat California's Proposition 32. Doug's work in the research phase of the campaign led to a strategy centered on redefining the ballot initiative, leading to a 14% victory margin.
In addition, Doug serves as a political advisor to L.A. Mayor-Elect Eric Garcetti, CA Assembly Speaker John A. Pérez and Congressman Henry Waxman.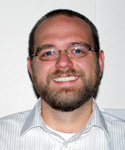 Patton Price is Director, Strategic Services for Bully Pulpit Interactive. He came aboard in 2012 to lead BPI's California work and serve as New Media Director for the groundbreaking No On 32 campaign.
He's developed winning digital campaigns for progressive candidates at all levels, and clients including Habitat for Humanity International, Share Our Strength and the California Professional Firefighters.
Tracy has more than 25 years of organizing experience. Throughout the 1980′s, she honed her community organizing and fund-raising skills doing international solidarity work. In 1993 she started her career with the Service Employees Union where she worked for 17 years, at both the Local and State level, eventually becoming the State Council's Field Director, coordinating the political work of SEIU locals throughout the state.
In 2009, Tracy and her two partners, Lea Grundy and Joanna Riccardi, started GroundWorks Campaigns, a political field consulting firm working with labor, community organizations and candidates. GroundWorks Campaigns specializes in person to person education, mobilization and engagement to build power to win. In 2012, GroundWorks ran the statewide field program for the NO on 32 campaign, one of the largest in CA history.