Storytelling Tools and Strategies that Build Power
Session Type(s): Training
Starts: Friday, Jun. 21 1:30 PM (Eastern)
Ends: Friday, Jun. 21 2:45 PM (Eastern)
An essential tool for engaging audiences in issues that matter to people of color is storytelling that pulls at the heart-strings, appeals to deeply held values and leads audiences through a day in someone else's shoes. And the ability to engage people online and through social media is essential. In this training participants will be challenged to think beyond policy and numbers and develop vivid, compelling stories that include the key elements of narrative and use stories to effect change. We'll present storytelling strategies, framing tools and showcase stories of challenge and transformation related to political issues of the day. Hear powerful examples of stories that have helped sway diverse audiences and that have shaped how an issue is framed.
Trainers

Malkia A. Cyril is the founder and Executive Director of the Center for Media Justice (CMJ), and co-founder of the Media Action Grassroots Network. With a mission to build a racial justice movement for communication access, rights, and representation, CMJ has effectively mobilized racial justice strategies for media reform for over five years. Malkia's award-winning work has empowered local social justice leaders and organizations with the skills and strategies they need to navigate the complex media environment of the 21st century. Appearances include News for All the People: the Epic Story of Race and the American Media, the New York Times, Politico, Huffington Post, Media Matters, Democracy Now, Essence Magazine, Village Voice, the Advocate, the SF Chronicle and documentaries including Outfoxed, Broadcast Blues, and MissRepresentation. – See more at: http://centerformediajustice.org/about/staff/#sthash.13ltFKhQ.dpuf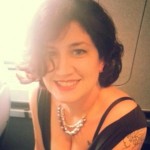 Rebekah Spicuglia is a media and communications strategist with an emphasis on LGBT, feminist, racial justice, and cultural issues. Currently serving as Senior Communications Manager for the Applied Research Center and Colorlines, Spicuglia has served as Media & Programs Director at the Women's Media Center, and Media Field Strategy Fellow at GLAAD.
Spicuglia has dedicated herself to solutions-focused media advocacy that lifts up under-represented voices and advancing narratives that humanize the issues and reveal systemic challenges. With experience in press relations, integrated media strategy, brand development, story-telling, and community building, Spicuglia has media-trained and pitched people of diverse backgrounds, areas of expertise, professions, ethnicities, ages, geographical regions and levels of experience.
Originally from Virginia, Spicuglia grew up in California, where she studied film and television at the University of California at Berkeley. Spicuglia has served as a spokesperson on non-custodial parenting and gendered expectations around custody and divorce.