Power, Primaries and the People: A Showcase of Movies for the Movement
Starts: Saturday, Jun. 22 4:30 PM (Eastern)
Ends: Saturday, Jun. 22 5:45 PM (Eastern)
Films are an effective way to engage new audiences, communicate dynamic ideas and provoke conversation. See short segments of films that seek to influence the debate, learn about the work and share thoughts on impact, distribution, partnerships and the potential to turn reel action into real action.  Lineup subject to change.
We Are Wisconsin – WE ARE WISCONSIN! is a feature length documentary film now being produced that follows the day-to-day unfolding of public outcry against Wisconsin Governor Scott Walker's controversial budget-repair bill, focusing on the human story behind a remarkable popular uprising forged on the floor of the Madison Capitol. The film asks the question "Why should we care about what's going on in Wisconsin?," on multiple levels, through an in-depth profile of six leading individuals central to the story: a UW- Madison student leader, a county social worker, a nurse, a high school teacher, a police officer and a union electrician who come out to protest what they see as a direct attack on their livelihood. They all meet inside the capitol over the course of what became an historic eighteen days, February-March, 2011. The film will also amplify why Wisconsin has become ground zero for so many disparate groups, awakening a sleeping giant of collective voices, alarmed and angry at the new hyper-conservative wave of local government sweeping the Midwest. At a time when mass demonstrations have become increasingly rare in America, this film will explore what it takes to spark a social movement. Some are calling what happened in Wisconsin an Egypt-like uprising in American politics, where collective public outrage transforms a nation. Presenter: Amie Williams 

Janeane from Des Moines – A conservative Iowa housewife's personal and political convictions are severely tested as she seeks answers from the Republican presidential candidates leading up to the 2012 Iowa Caucuses. Presenter: Jane Wilson

Gas Hole – Gas Hole, narrated by Peter Gallagher and featuring Joshua Jackson, is an eye-opening documentary about the history of oil prices and sheds light on a secret that the big oil companies don't want you to know – that there are viable and affordable alternatives to petroleum fuel! It also provides a detailed examination of our continued dependence on foreign oil and examines various potential solutions — starting with claims of buried technology that dramatically improves gas mileage, to navigating bureaucratic governmental roadblocks, to evaluating different alternative fuels that are technologically available now, to questioning the American Consumers' reluctance to embrace alternatives. Hear from a wide range of opinions from representatives of the U.S. Department of Energy Officials, Congressional leaders both Democrat and Republican, Alternative Fuel Producers, Alternative Fuel Consumers, Professors of Economics and Psychology and more.  Presenter: Scott D Roberts

Moderator
Panelists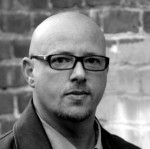 Scott D. Roberts is the writer, producer, and co-director of the award-winning documentary, "Gas Hole," narrated by Peter Gallagher. He is also the executive producer, writer, and co-host of the monthly segment, "Gas Hole of the Month" which airs on Free Speech TV. He is the author of the recently released and critically acclaimed novel, "Vengeance Is Now," which is his first endeavor in the thriller genre. He's written over 50 screenplays and TV shows during a career that spans over 20 years and has had his projects optioned and/or developed by New Line, Warner Brothers, Paramount, MGM, EUE/Screen Gems and Columbia.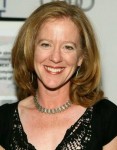 Amie founded her own film/video production company, BALMAIDEN FILMS (Gaelic for women who worked in the mines), in 1991, at the dawn of the digital revolution, when the entire landscape of filmmaking was shifting. Never content to stay put when there is a rally, protest, election, or uprising to follow, Amie has been excavating stories from Siberia to Soweto, Tokyo to Nairobi, crossing borders, building bridges and pushing boundaries, as well as her art to activate dialogue and debate. Her work has broadcast on PBS, Al Jazeera, BBC, Current TV and CBC Canada. Her feature documentary films include UNCOMMON GROUND, FALLON, NV: DEADLY OASIS, STRIPPED AND TEASED, ONE DAY LONGER, NO SWEAT, and most recently, WE ARE WISCONSIN, a film about the citizen uprising against anti-worker legislation, recently nominated for an International Documentary Association Award and featured on moveon.org.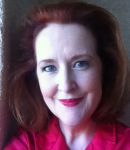 JANE EDITH WILSON (Producer/Writer/Actress) JANEANE FROM DES MOINES. She's been a professional actress over 30 years, acting in 40+ plays in NYC, Los Angeles, regional theatres. "Connie" on the critically acclaimed BRAVO series "Significant Others" and featured on "Frank TV" on "Curb Your Enthusiasm", "1600 Penn" etc Films include "Catch Me If You Can", "American Zombie" "Eight Legged Freaks". Recipient of the Dramalogue Award for Best Performance as a Lead Actress. As a writer- plays performed all over US and musical for which she wrote the book/lyrics, "The Ultimate Man" received acclaimed production in London's West End. Playwriting grant from The Pilgrim Project and a screenwriting fellowship from The Writer's Guild of America. Recently stepped down (after a five year tenure) as director of St. Michael's Community Outreach Projects where she oversaw over a dozen ministries that serve communities in Los Angeles living in extreme need.