Pop, Politics and Activism: Redefining the Asian American and Pacific Islander Community
Session Type(s): Panel
Starts: Friday, Jun. 21 7:30 PM (Eastern)
Ends: Friday, Jun. 21 8:45 PM (Eastern)
Asian Americans and Pacific Islanders (AAPIs) have been in the national spotlight more than ever: as the fastest growing racial group, the fastest growing segment of the electorate, and for casting overwhelmingly lefty votes this past election (according to exit polls,77% voted for Obama). Politicians and pundits were shocked, but should they have been? This session will question assumptions about AAPI political beliefs, reclaim an AAPI identity beyond "model minority" or wedge and explore issues and concerns held in common with other minority communities. Panelists will speak from their analysis and expertise rooted in research, culture, and off and online organizing.


Moderator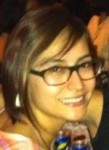 Prior to joining 18MR as editor & campaign strategist, Cynthia Brothers was a program officer and consultant at Public Interest Projects and the Four Freedoms Fund in New York, focusing on immigrant rights, integration, and civic engagement. She also coordinates arts and cultural organizing strategies in the immigrant rights movement for The Culture Group and CultureStrike, and is a blog editor and social media editor for Hyphen. Cynthia was born and raised in Seattle and reluctantly admits to clichés such as playing in bands and once making espresso for a living – but is proud that she went to the high school where Bruce Lee first demonstrated his famous "one-inch punch." You can holler at Cynthia via cynthia@18millionrising.org.
Panelists

CHRISTINE CHEN
Christine Chen, the founding executive director from 2006-2008 returned to APIAVote in January 2011 to serve as its current Executive Director. During her previous tenure she had strengthened and expanded APIAVote's partners in various states. She also served as the national coordinator of the APIAVote Presidential Town Hall. In addition she serves as President of Strategic Alliances USA, a consulting firm specializing in coalition building, institutional development, and partnerships among the corporate sector, government agencies, and the nonprofit and public sector.
Profiled by Newsweek magazine in 2001 as one of 15 women who will shape America's new century, Chen served from from 2001 to 2005 as national executive director of the Organization of Chinese Americans (OCA), one of the leading APIA civil rights organizations in the country with more than 80 chapters and affiliates across the nation.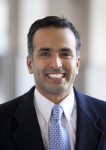 Karthick Ramakrishnan is associate professor of political science at the University of California, Riverside. His research focuses on civic participation, immigration policy, and the politics of race, ethnicity, and immigration in the United States. Ramakrishnan directs the National Asian American Survey and is writing a book on the rise of state and local legislation on immigration over the past decade.
Ramakrishnan received his Ph.D. in politics from Princeton University, and has held fellowships at the Russell Sage Foundation, the Woodrow Wilson International Center for Scholars, and the Public Policy Institute of California. He has received several grants from sources such as the James Irvine Foundation and the Russell Sage Foundation, and has provided consultation to public officials at the federal and local levels.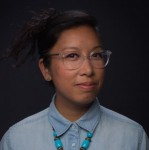 C. M. Samala (known simply as Samala) is widely-recognized community builder and entrepreneur with expertise in using culture, technology and new media as organizing tools. As founding director of 18MR, Samala and her team established America's first national civil rights organization for Asian Pacific Americans in the digital era — launching groundbreaking online vehicles for civic engagement, producing ways to leverage new media for social change, and building voice and power for the country's fastest growing demographic. Her work building 18MR has been featured at the White House and in major media outlets like Forbes, The New Yorker, Washington Post, Wall Street Journal, and the Guardian. Samala also co-founded one of the first global distribution networks for mobile art in 2008. The platform helped over 500 artists (including Shepard Fairey, Justin Bua, David Choe, and Apex) reach mobile devices in the United States, India, China, Russia, Eastern Europe, South & Central America, and the Middle East.
Samala is an alumna of the Wharton, Annenberg and Design Schools of the University of Pennsylvania with degrees in Economics and Communications, and concentrations in Marketing, Management and Design. She was a member of The Story of Stuff Project's founding team as Director of Online Strategy & Media, proudly served as Wiser.org's Board Chair, and is a DJ holding down an 9-year strong residency in San Francisco. Samala is a creative and a technologist that believes in the powers of fun, socialized technologies, and Hyphenated Americans.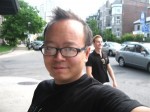 Jeff Yang writes the column "Tao Jones" for the Wall Street Journal Online. Prior to moving to the Journal, Yang wrote Asian Pop, a column on Asian and Asian American community and culture for the San Francisco Chronicle. He can frequently be heard on NPR, and was the founder of the pioneering Asian American periodical aMagazine. His books include Eastern Standard Time; I Am Jackie Chan (the international action hero's official autobiography); Once Upon a Time in China; and the graphic novels Secret Identities and Shattered. He lives in Brooklyn.