Organizing Beyond Elections: Judicial Vacancies are the Keys to a Generation of Change
Session Type(s): Panel
Starts: Thursday, Jun. 20 1:30 PM (Eastern)
Ends: Thursday, Jun. 20 2:45 PM (Eastern)
Judicial vacancies are rarely talked about in our states. The truth is, while we focus on election cycles that can affect change for two, four or six years, appointing a judge impacts us for a lifetime. Hear about the crisis in our courts as 160 million Americans are affected by judicial vacancies and the opportunities progressives have to create lasting change and diversity in the judicial branch.
Moderator
Brian Fadie is Executive Director at ProgressNow Nevada, a statewide non-profit that advances progressive ideals through smart and coordinated online and offline communication strategies.
Since 2012, Brian has been helping to create, expand, and lead a coalition of progressive allies around the issue of federal judicial nominations and confirmations. The coalition – Nevadans for Judicial Progress – seeks to educate and organize grassroots and grasstops attention and action for this critically important branch of government.
Panelists
Marge Baker oversees People For's policy and programmatic work, including its campaigns on the courts, nominations, LGBT equality, voting rights and elections. She has worked for more than 35 years in various public service roles. Prior to her current position she was the Staff Director for the late Senator Paul Wellstone on the Senate's Employment, Safety and Training Subcommittee. Ms. Baker is a graduate of Yale Law School, clerked for the U.S. District Court for the District of Delaware, served as Chief Counsel to Senator Howard Metzenbaum on the Senate Judiciary Committee, and directed the Consumer Services Division of the New York Department of Public Service. Ms. Baker is married, and has three children, ages 26, 28, and 31.
Other sessions: ALECexposed: Strategies and Tactics for our 2013 Campaign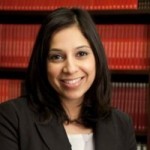 Sandhya Bathija is the campaign manager for Legal Progress, the legal policy and communications program at the Center for American Progress. Previously, Sandhya worked in the national communications department of the American Civil Liberties Union, where she led communications campaigns on the organization's federal policy work, with a specific focus on immigrant rights, voting rights, racial justice, and criminal justice. Prior to working with the ACLU, Sandhya was part of the communications team at Americans United for Separation of Church and State, served as a reporter for The National Law Journal and practiced law for a civil rights firm in Detroit, where she represented clients in police misconduct cases. Sandhya holds a law degree from The Ohio State University Moritz College of Law and a bachelor of arts in journalism from Syracuse University's S.I. Newhouse School of Public Communications.
Matt is a Texan who devotes his professional and personal life to improving the lives of those around him. Matt worked for a wide range of campaigns and non-profits in Texas, including Equality Texas, Texas Progress Council, Austin Mayor Lee Leffingwell and Congressman Pete P. Gallego. He is the longest serving Editor-in-Chief of Burnt Orange Report and co-founder of GNI Strategies.
Recently, Matt was the founding Director at Progress Texas, the ProgressNOW affiliate in Texas, where they launched the Texans for a Fair Judiciary campaign to put pressure on Senators Cornyn and Cruz to fix the problem of judicial vacancies.
Matt enjoys playing a long game of Settlers of Catan with friends or watching the Texans win in football and Astros play baseball who currently works and lives in Austin, Texas.