Make It Pop: Using Data Visualisation To Understand What You've Done, are Doing and Should Do
Session Type(s): Training
Starts: Friday, Jun. 21 7:30 PM (Eastern)
Ends: Friday, Jun. 21 8:45 PM (Eastern)
We understand the importance of data-driven work in organizing, but how do we properly understand the data to be driven by them? This training will show you techniques for visualizing and tabling your data so you can properly understand what you've done, what you're doing and where to go, as well as to show you open source software that can do it all.
Trainers
Tim Anderegg grew up in North Dakota and developed an interest in computers and politics at an early age to escape from the cold and make a difference in the world, respectively. After attending college in Southern California (for similar reasons), he moved to Washington DC to pursue a career in politics. While working on the Hill and in campaigns in Virginia, he discovered that computers and data could go a long way towards improving the efficiency and power of traditional field organizing. Since then, he has worked as Senior Data Manager for the Center for Community Change and presently Lead Developer for the New Organizing Institute, all in the service of teaching organizers and organizations how to use data effectively and developing new tools and resources to innovate in the field.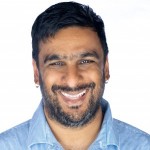 Dheeraj comes to Siege Analytics from a life that sounds like a novel written by a hipster. He was born in Queens, New York, and grew up traveling all over Asia because of his father's job. It was traveling all over the world like this that made him start to question the relationships between boundaries, physical geography, culture and ethnic identity, all of which became relevant when he began working in Democratic analytics and spatial analysis. He has worked for polling firms, labour unions, CRM software manufacturers and humanitarian relief efforts.
Dheeraj is constantly learning more about geography, geospatial statistics and software engineering, and when he's not doing that, he is avidly studying Ving Tsun Kung Fu at Moy Yat Kung Fu Academy, playing his guitar and spending time with his wife.