Influencing Public Policy in the Digital Age: Legal Rules and Regulations for Social Media
Session Type(s): Training
Starts: Thursday, Jun. 20 1:30 PM (Eastern)
Ends: Thursday, Jun. 20 2:45 PM (Eastern)
Nonprofits are built on a foundation of relationships, and tools like Facebook and Twitter allow nonprofits to expand our relationships and our worlds. But new tools come with a tangled web of rules and regulations, and many nonprofits are hesitant about engaging in online advocacy. Can a c3 lose its tax status over a careless Tweet? What happens when a politician "likes" your organization's Facebook page? This training will clarify the rules for using social media, blogs and email as part of your advocacy toolkit. Trainers will give concrete examples and invite the audience to discuss hypothetical situations to develop a deeper understanding of the rules that apply to online advocacy.
Trainers

Daren Garshelis is Director of The Forefront Project, where he advises and represents nonprofit organizations that advance and defend reproductive rights, health, and justice. He is also an outspoken activist for equity and justice, and serves as a member of the Sierra Club National Political Team. Daren previously worked for nonprofits as an attorney at Adler & Colvin, as an in-house advocacy lawyer at Sierra Club, and as counsel at Alliance for Justice. He also previously served as President and as a member of the Board of Directors of La Raza Centro Legal, a community legal aid organization in San Francisco's Mission District.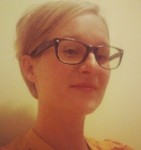 Kim Lehmkuhl is a policy wonk and digital strategist working at the intersection of democratic rights, media, and technology. Kim honed her online organizing skills at ColorOfChange.org, and has a deep background in First Amendment and human rights law and policy. She has a B.A. from the University of Southern California and attended Columbia Law School. She has previously worked with the California Anti-SLAPP Project, Urban Justice Center, Center for Constitutional Rights, and Robert F. Kennedy Memorial Center for Human Rights.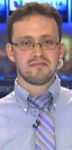 Jon Rodney is Communications Manager for the California Immigrant Policy Center. Jon uses his passion for language to help lift up the voices of immigrant communities in the media. During his tenure at CIPC, he has developed communications strategies which have secured hundreds of pro-immigrant news hits. He's also provided media training and capacity-building support to many grassroots groups. Jon previously managed communications and development at the East Bay Alliance for a Sustainable Economy, and holds a BA from UC Berkeley in Spanish Language and Literature.