Obamacare in Action: Implementing the Affordable Care Act
Session Type(s): Panel
Starts: Friday, Jun. 21 7:30 PM (Eastern)
Ends: Friday, Jun. 21 8:45 PM (Eastern)
When Netroots Nation 2013 begins, the United States will be less than four months away from the October 1st opening of Health Insurance Marketplaces (aka Exchanges) across the country. On this date, millions of uninsured Americans will be eligible to enroll in new affordable health insurance coverage, including the expansion of Medicaid for low-income workers. This session will cover steps being taken to educate and engage Americans on this generational change in health care delivery and major provisions of the Affordable Care Act (ACA) that have already taken effect and those that will start on January 1, 2014. Many Americans are not aware of the benefits of the ACA – In the Fall of 2012 after the Supreme Court decisions that validated the ACA were issued, 78 percent of Americans eligible for financial subsidies or Medicaid were not aware of these upcoming benefits. This session will present lessons learned during the implementation process and explore how the Netroots can support organizing efforts in states like Florida and Texas where political leaders seek to derail the ACA and use the ACA as a platform in states like California that have embraced more progressive health policies.
Moderator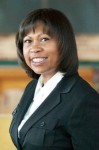 Pamela Mays McDonald contributes to The Huffington Post on a variety of political and cultural topics. She was Editor-in-Chief of OaklandSeen.com, an online journal and radio program with a local viewpoint. An award-winning cultural ambassador and arts advocate with a distinguished career in the museum field, she also coordinates social media and strategic communications for political candidates. She is a member of the Alameda County Democratic Central Committee and a Senate appointee to the California State Democratic Central Committee. Creativity and innovation, gun safety, education vs. incarceration and affordable health care are her key issues. Her 2012 HuffPost article, "Your Money or Your Life: Cancer Patient Races Against Health Insurance Cap," documented Kenya Wheeler's struggle with the health care system. She received a BS from Pomona College, an MS and PhD candidacy from Georgetown University, National Science Foundation and Smithsonian Fellowships and a Fulbright Award.
Panelists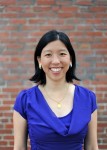 Dr. Alice Chen is a practicing physician and Executive Director of Doctors for America. She got involved in health reform advocacy after one too many patients suffering for lack of health insurance. Since 2008, she has been a leader in Doctors for America – a grassroots movement that mobilizes thousands of physicians and medical students in all fifty states to work toward access to affordable, high-quality health care for everyone. She received her undergraduate degree from Yale University and her MD from Weill Cornell Medical College. She completed internal medicine residency at UCLA. She currently splits her time between Doctors for America in DC and taking care of patients and training residents at UCLA. She is originally from the San Francisco Bay Area.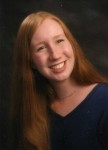 Carolyn Senger is a cancer researcher and preventive medicine physician at UCSD. She received her undergraduate education from the University of Michigan and her medical degree from Johns Hopkins. She joined Doctors for America's "Patients over Politics" Bus Tour and soon afterward accepted the California State Director position. As state director, she coordinates local and state efforts of over 2300 members. Caring for patients with preventable health conditions and calamities fuels her passion for health advocacy and policy. She is inspired every day by the amazing members of the health care community (including patients) who strive to improve our health care system and envision a day when affordable, fair, high quality health care is accessible to everyone.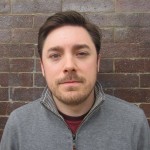 Adam Stalker is the National Digital Director for Enroll America where he leads the digital efforts that will help to maximize the number of uninsured Americans that use the health care marketplaces to find the affordable insurance they deserve. Previously, as Director of Digital Programs for the 2012 Obama campaign, he was focused on digital policy projects, including creating interactive content that helped voters understand how the ACA benefitted them and their families. Prior to that, Adam was VP of Marketing for the sports media startup Yardbarker, and led client engagements with Apple, iTunes, Expedia, Shutterfly, and various other clients for the digital media agency, Razorfish. Adam received his undergraduate degree from the University of Washington and his Master's in Public Policy from Georgetown University.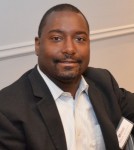 Kenya Wheeler was Organizing for America's California Deputy Field Director in 2009-10 during the campaign to pass the Affordable Care Act (ACA). After returning to graduate school at the University of California, Berkeley, he was diagnosed with CNS Lymphoma in October 2011. Kenya underwent brain surgery and six months of intensive chemotherapy, resulting in treatment costs exceeding UC's $400,000 lifetime student medical benefit. After finishing treatment, he joined Doctors for America's Patients over Politics bus tour in August 2012 to share his story from the RNC to the DNC to illustrate the need for the ACA. More recently, Kenya worked with UAW 2865 (representing UC Academic Student Workers) and the UC Students Association on a successful campaign to eliminate all UC student health insurance benefit caps. He works as a planning & community outreach consultant and is Doctors for America's California Deputy State Director.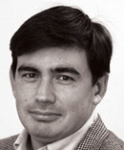 Anthony Wright has led Health Access California, the statewide health care consumer advocacy coalition, for over a decade. He works toward quality, affordable health care for all Californians, and a healthier California, and has led campaigns to win first-in-nation consumer protections and health reforms, investments in public health and prevention. Wright and Health Access has led the California campaign to pass the Affordable Care Act, and over two dozen bills to implement and improve the law in the last three years since passage.
He previously worked for New Jersey Citizen Action, the Center for Media Education, The Nation magazine, and Vice President Gore's office. Born and bred in the Bronx, he lives in Davis, CA with his wife and 6-year old son, and two cats Patience and Fortitude.