Harnessing the Power of Young Communities of Color: The Success Story of San Jose's Minimum Wage Increase
Session Type(s): Panel
Starts: Thursday, Jun. 20 1:30 PM (Eastern)
Ends: Thursday, Jun. 20 2:45 PM (Eastern)
An unyielding coalition of college students, labor leaders, non-profits and progressive activists came together to win an uphill battle to raise San Jose's minimum wage to $10 an hour—an unheard of $2 jump in one fell swoop. With a focus on young Vietnamese and Latino communities, the coalition captivated volunteers who had not previously been part of the process. This rising electorate is up for grabs unless our movement delivers meaningful public policy change. We'll show you how to choose campaigns that knit together coalitions to change power.
Moderator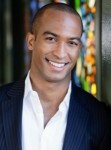 A native Chicagoan, Warren received his B.A. from the University of Illinois and his M.A. and Ph.D. from Yale University. He has been a Post-Doctoral Scholar and Visiting Faculty at the Harris School of Public Policy at the University of Chicago, and has received research fellowships from the Ford Foundation, CUNY, the University of Notre Dame and the Russell Sage Foundation. He has also worked with several national and local organizations including the Leadership Conference on Civil Rights, American Rights at Work, AFL-CIO, UNITE-HERE, SEIU, UFCW, Steelworkers, NGLTF Policy Institute, and Jobs with Justice. He currently serves on the boards of the Applied Research Center, Center for Community Change, and Columbia Law School's Center for Social and Institutional Change.
Panelists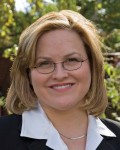 Cindy Chavez became executive director of Working Partnerships USA – Silicon Valley's unique non-profit social change organization founded by labor, faith and community groups – in 2009 after eight years' service on the San Jose City Council including two as vice mayor.
At Working Partnerships she is focused on developing and advocating for policies that address racial and economic injustice. Under her leadership the organization has added safety training for low-wage workers to its menu of leadership development programs, begun crafting health policies designed to address obesity-related conditions that disproportionately affect the poor in Santa Clara County and reinvigorated Working Partnerships' government accountability work by making its community budget training programs more widely available.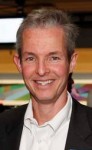 Ben Field was elected to the post of Executive Officer for the South Bay Labor Council in December 2012. He is responsible for running the largest, most sophisticated, grassroots political campaign operation in the South Bay. He oversees political campaign work carried out by the Labor Council's Committee on Political Education (COPE) advocating for candidates and public policies that are good for working families.
After graduating with a degree in Political Science from Columbia University in 1986, Ben worked as a legislative aide to Congressman Don Edwards and later on the United States Senate Subcommittee on Housing and Urban Development. He earned a law degree and a PhD in American History from the University of California at Berkeley and served in the U.S. Naval Reserve from 1988-1998. He has authored several articles and a book on history and the law.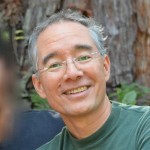 Nicky González Yuen served on the steering committee of the successful San Jose Minimum Wage campaign in 2012 and is now focused on campaigns in Berkeley and Oakland.
Grassroots organizing is a hallmark of Nicky's work—as a community college teacher at De Anza College in Cupertino, CA; as a faculty union leader; on the boards of the Alameda County Asian Pacific American Democratic Caucus and the Wellstone Democratic Club; as a local elected official on the Peralta Community College Board since 2004; or as an environmental activist. He spearheaded his union's student internship project and initiated numerous "Campus Camp Wellstone" student organizer trainings for the De Anza and Peralta campuses.
In 2001, Nicky was a Congressional Fellow in the office of the late U.S. Senator Paul Wellstone with whom he studied as an undergraduate at Carleton College. He earned both Ph.D. and JD degrees from UC Berkeley.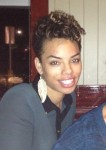 Elisha St. Laurent is a young mother to Zayne Andres and is a full time student and activist at San Jose State University, advocating for the rights of the people within her community. Elisha has helped organize a grassroots initiative on November ballot in Silicon Valley Minimum Wage ordinance of $10. Elisha continues to advocate, empower and bring about social change in Silicon Valley. Elisha's future aspiration is opening a Teen Mother support group, where she will provide essential tools for empower young mothers to continue their higher education.