Graphic Design Hacks for Non-Designers
Session Type(s): Training
Starts: Friday, Jun. 21 1:30 PM (Eastern)
Ends: Friday, Jun. 21 2:45 PM (Eastern)
Do you wish you could make that killer graphic you envisioned? Are you jealous of your friends who are proficient with Adobe Creative Suite? Do you feel like the internet is a giant pool of visually appealing content, but you're stuck on deck because you don't know the tools? If you answered "yes" to one of these questions, this session is for you. This training is designed for anyone who is looking to gain basic design skills to enhance their (or their organization's) online presence. We'll cover some bare-bones basics of design, then spend the bulk of the time showing you different ways you can use software already on your computer (or available for free) to make shareable graphics, content headers, infographics and more.
A laptop is helpful, but not necessary to have for this session.
Trainers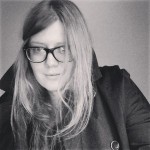 Sarah Baker has been making the internet look good since 1998, when, at the age of fifteen, she learned basic html and used MS paint to whip up some killer Alanis Morissette-themed graphics for her first website. Sarah later graduated from Temple University's Tyler School of Art where painting was her concentration, but student government was her passion. In between field and management gigs on local, borough-wide, and city-wide political campaigns, Sarah honed her graphic design skills as a freelancer in Brooklyn.
Currently, Sarah Baker is the Creative Director at the New Organizing Institute, where she spends her days making things with Adobe Creative Suite and avoiding emails.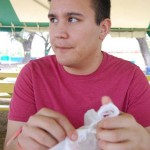 Eric is Digital Director for Donna Edwards' Senate campaign in Maryland.
Previously he served as Digital Director for the New Organizing Institute overseeing all online communications, strategy, and fundraising. As part of his duties he helped train hundreds of organizers in social media, email, and building a winning campaign online. Before coming to NOI he filled digital roles with Public Campaign Action Fund and CREDO SuperPAC. As well as communications and organizing roles with We are Wisconsin, SEIU, and Russ Feingold's 2010 Senate campaign.
In his free time he likes to work on side projects like parabellumlabs.org and doihavetoworktoday.com.