Five Secrets: The Proven Neuroscience Behind Persuading Voters
Session Type(s): Training
Starts: Thursday, Jun. 20 7:30 PM (Eastern)
Ends: Thursday, Jun. 20 8:45 PM (Eastern)
Everyone remembers the first time that State Sen. Barack Obama came onto the national stage. This guy from Illinois with a funny name delivered a speech that many say is the reason he is now President. Not many of us remember what policies he spoke about, but we remember how he made us feel. Leveraging scientific research and case studies, this session will train participants in how to connect with voters on an emotional and values based level.
Trainers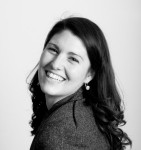 Stephanie Dreyer is the Media Relations Director of the Truman Project and Center for National Policy (Truman|CNP), serving as the on-the-record spokeswoman and managing day-to-day media relations, strategic planning and brand promotion.
Prior to Truman Project|CNP, Dreyer was spokesperson for Growth Energy, a biofuels advocacy group, and served as Deputy Press Secretary for her home-state Senator, Chuck Schumer. Her experience includes rapid response, speechwriting, digital media strategy, event planning, and advocacy.
Dreyer holds a B.S. in Public Relations from the College of Communication at Boston University where she was inducted into the prestigious Scarlet Key Honor Society for overall contribution to the University. Dreyer was a four-year member of the BU Varsity Women's Soccer team and when not at work, she can be found roving the streets of D.C. in search of grass plots to play soccer and ultimate Frisbee.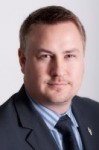 Brandon Fureigh currently serves as the first Director of Training and Public Engagement for the Truman National Security Project and Center for National Policy.
He previously served as Advocacy Director managing Truman's award winning campaigns Make US Strong and Operation Free. He produced and co-wrote Truman's first presidential independent expenditure ad Commander in Chief. This ad won two Reed Awards for "Best Television Ad of 2012" and "Toughest Television Ad of 2012" by Campaigns and Elections magazine, and was named one of the four most effective ads of 2012 by the New York Times. Over the years Brandon has conducted advocacy and communications trainings for thousands of volunteers, candidates, and elected officials across the country
Before joining Truman, Brandon worked as a Training Coordinator for the United States Marine Corps' Mojave Viper, an urban combat training at the Twentynine Palms Marine Air Ground Task Force Training Command in Southern California.