Filmmaker Caucus
Starts: Thursday, Jun. 20 5:00 PM (Eastern)
Ends: Thursday, Jun. 20 5:45 PM (Eastern)
Introduce yourself to producers, directors, editors, distributors, writers and aficionados in this roundtable meet-and-greet.  Hosted by Fred Gooltz and Justin Krebs of Screening Liberally.
Moderators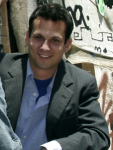 Fred Gooltz studied film, theatre, and writing in New York and London. Some short fiction, plays, and nonfiction have been published in the US and UK, with stageplays and screenplays produced in New York, including an indie feature and a short film that premiered at the Beverly Hills Film Festival. In the Howard Dean wave, he turned toward transmedia storytelling and political strategy work in politics, non profits, and technology, mostly through Living Liberally and Advomatic. His current writing for film and TV incorporates his obsession with politics and his expertise in transmedia content development.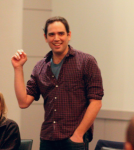 Justin Krebs is political writer, organizer and entrepreneur. He is a campaign director at MoveOn.org, with a focus on economic issues. He is a founder of Living Liberally, the network of progressive social communities across the country and around the world, including Drinking Liberally happy hours, Laughing Liberally comedy shows and Screening Liberally films. He is also the author of "538 Ways to Live, Work and Play Like a Liberal" and an upcoming book with the New Press. This is his 10th Netroots Nation.
Other sessions: Comedy, Video and Advocacy