Community Colleges: The Best Kept Secret in America and Why they Need our Help
Session Type(s): Panel
Starts: Friday, Jun. 21 6:00 PM (Eastern)
Ends: Friday, Jun. 21 7:15 PM (Eastern)
More than a million Americans earned degrees or certificates from community colleges last year. Nearly half of them were part of the first generation in their family to go to college, and nearly half relied on state or federal aid to pay for tuition. As the cost of college continues to rocket, community colleges offer a less expensive, job-oriented degree to many needy Americans. So why are they shutting their doors to so many students? Money. State and federal funding is drying up, making myth of the American Dream. Learn what's at stake and how you can get involved.


Moderator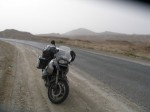 New Englander. Doctorate in Sociology at University of Oregon; Sociology instructor at Lane Community College; President of Lane Community College Education Association (2002 – present); President of Oregon Education Association Community College Council (2009 – present).
Panelists
I have been a community college instructor for 38 years. During that time, I have been a union leader and activist on the local, state, and national level. I also have served my colleagues through the Academic Senate. I have always been particularly interested in furthering the success of my ethnic minority and low income students, especially those Latino/a students who share backgrounds similar to mine. For many years, I was involved in the Puente Project which addresses the needs of these students. While I have received formal recognition and various awards for my work throughout the years, nothing has ever compared to seeing the joy and pride on the faces of my students at graduation!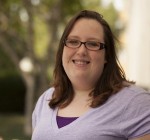 A current sophomore attending Manchester Community College. She will be transferring to the University of New Hampshire to complete her Bachelor of Science degree in AstroPhysics, where she will also pursue her Master's in Education. Alexis is a former fellow with Organizing for America and still remains active doing community organizing. She is also a former Educator for Obama for the National Education Association where she helped organize New Hampshire to deliver a second win for the President. While organizing on the Presidential campaign, Alexis spoke in a press conference about increasing awareness of student loan debt for young men and women graduating college. Her enthusiasm, dedication and passion for constantly working to improve the lives of others is extremely contagious, and inspires those around her. She is currently working as a Marketing and Media Coordinator at Media Power Youth, a non-profit empowering youth through smart use of media.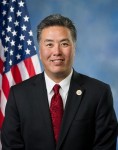 Congressman Takano represents California's 41st District in the U.S. House of Representatives, representing the people of Riverside, Moreno Valley, Jurupa Valley and Perris.
He serves as a member on the House Veterans' Affairs Committee as well as the House Education and Workforce Committee.
Other sessions: Weak Democrats vs. Strong Progressives: Lessons from the Social Security Fight