CEQA: An Example of Linking Environmental and Labor Movements
Session Type(s): Panel
Starts: Saturday, Jun. 22 4:30 PM (Eastern)
Ends: Saturday, Jun. 22 5:45 PM (Eastern)
In this session, we will discuss why labor, community organizing and environmental movements should not think that their causes are separate but equal, but need to unify in their pursuit of justice if progressivism is to be relevant. The on-going fight around maintaining and strengthening the California Environmental Quality Act (CEQA) is a case study in how we can build a more unified progressive movement.
Moderator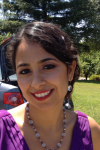 Claudia Peña, of San Francisco but currently based in Los Angeles, is the Statewide Director of the California Civil Rights Coalition (CCRC). She was previously EJS's third Judge Constance Baker Motley Civil Rights Fellow.
She's worked in Johannesburg, South Africa at Lawyers for Human Rights and at Badil Center for Refugee Rights in Bethlehem, Palestine.
Peña received her B.A. in Sociology from Mills College and her law degree from UCLA.
She also loves to play futbol and football, sing terribly at karaoke and is often the last one to leave the dance floor.
Panelists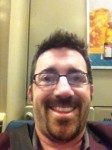 I was born in Boston and have spent my past 13 years in California. Since graduating college in 2001 I have worked in the labor movement. I started out at SEIU, and the worked for the California Federation of Teachers, where I worked on two statewide ballot initiatives in 2010 and 2012.
I have worked for the UFCW for the past 9 months where I work for some of the strongest and most dedicated union members and community leaders in the progressive movement. I am married and have two young daughters, Malia who is 3 and Leilani who is 1.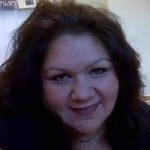 Lisa Maldonado is the Executive Director of the North Bay Labor Council, AFL-CIO where she directs the coordinated efforts of local unions in Marin, Sonoma, Mendocino and Lake County to mobilize workers on legislative, political and union organizing campaigns that affect working families.
As Executive Director of the NBLC, which has over 70 affiliated unions and 60 thousand members, Lisa advocates for Living Wage and Community Impact Reports and policies which ensure that local government are accountable to create sustainable jobs and responsible, green and equitable development policies.
Lisa is an attorney and has previously worked as Field Director of the ACLU of Northern California where she coordinated field campaigns on issues such as racial profiling, the death penalty, marriage equality and immigrant's rights. She has a degree in Political Science from San Francisco State University and a JD from the University of San Francisco Law School.